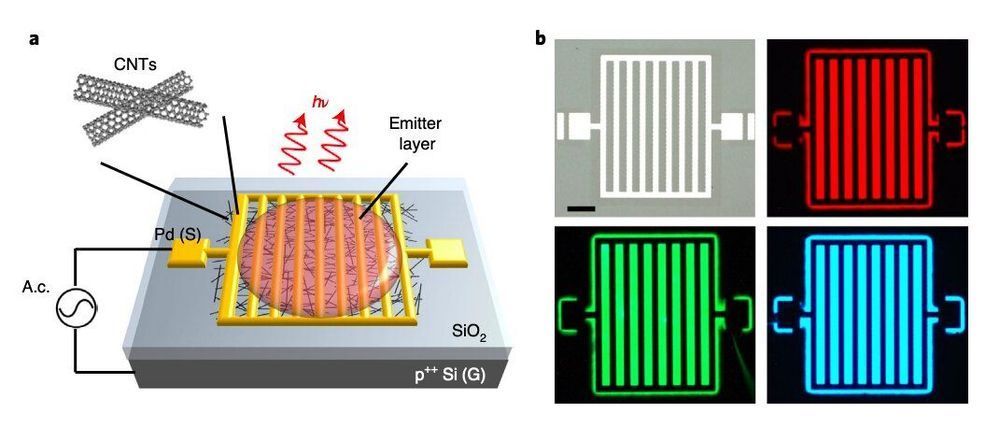 Electroluminescence (EL), electrically produced luminescence, is crucial to the operation of many electronic devices that are designed to emit light. EL can theoretically be achieved in devices with a variety of structures and made of different materials. However, to be electroluminescent, these devices need to have a number of core features that allow them to support specific light-emitting materials.
These core features have so far limited the range of materials that can be used to build electroluminescent devices. This ultimately prevented the development of devices that can emit light at a wide range of wavelengths.
Researchers at University of California Berkeley (UC Berkeley) have recently realized an electroluminescent device that can emit light from infrared to ultraviolet wavelengths. This new device, presented in a paper published in Nature Electronics, was built using carbon nanotubes (CNTs), large, cylindrical carbon-based structures that are often used to fabricate electronics.