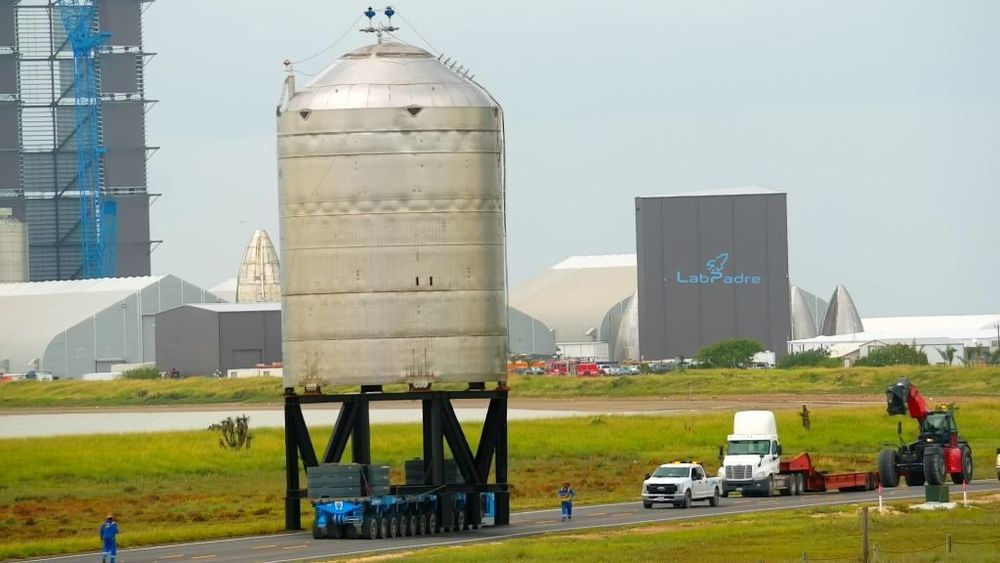 SpaceX just passed another milestone with the SN7.1 test tank, which they tested to failure by pressurizing it until it exploded.
---
They say that failure can be the greatest teacher of all, and it's easy to see why. Those who learn from their mistakes become informed as to what can go wrong, and will develop the necessary strategies to avoid making the same mistake in the future. This philosophy is also at the core of SpaceX rapid-prototyping process, where full-scale models of the Starship and its components are tested to the point of failure.
At Boca Chica, SpaceX ground crews continue to follow this process in order to get the Starship ready for orbital testing. The latest piece of hardware that was tested to failure was the SN7.1 Test Tank, which was pressurized until it exploded. This test took place a week ago (on the evening of September 23rd) shortly after the SN5 and SN6 prototypes both completed a 150 m (~500 ft) hop test.
News and footage of the pressure test were shared via Twitter by Chris Bergin, the Managing Editor of NASA Spaceflight. The test, which began shortly before 10:30 PM local time (08:30 PM PDT; 11:30 PM EDT), was recorded on-site by Mary McConnahay (@BocaChicaGal) and broadcast via live stream on the NASA Spaceflight Youtube channel.