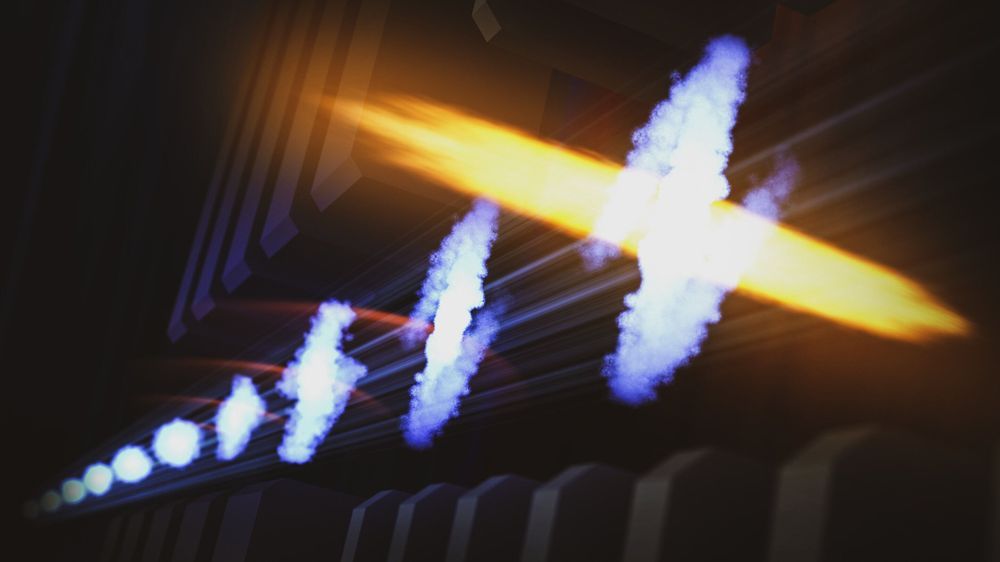 In the first experiment to take advantage of a new technology for producing powerful attosecond X-ray laser pulses, a research team led by scientists from the Department of Energy's SLAC National Accelerator Laboratory and Stanford University showed they can create electronic ripples in molecules through a process called "impulsive Raman scattering."
Exploiting this unique interaction will allow scientists to study how electrons zipping around molecules kick off key processes in biology, chemistry, materials science and more. The researchers described their results in Physical Review Letters.
Typically, when X-ray pulses interact with matter the X-rays cause the molecules' innermost "core" electrons to jump to higher energies. These core-excited states are highly unstable, decaying in just millionths of a billionth of a second. In a majority of X-ray experiments, that's how the story ends: The excited electrons quickly return to their rightful places by transferring their energy to a neighboring electron, forcing it out of the atom and producing a charged ion.