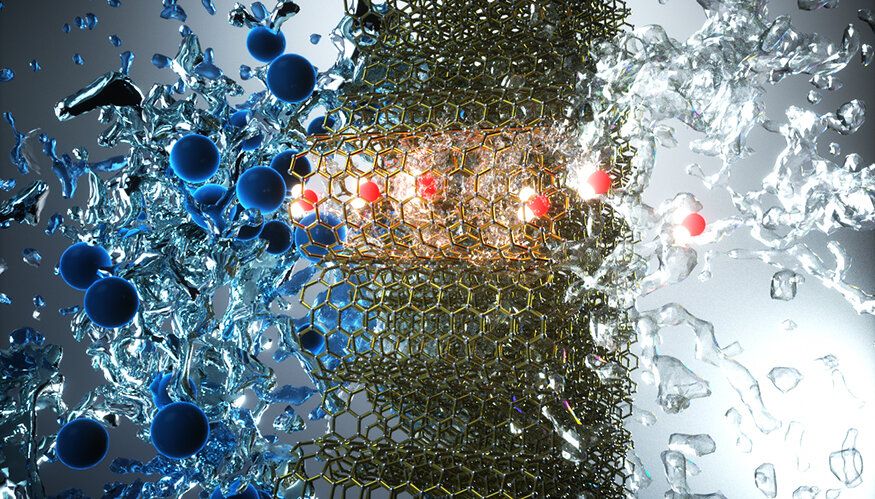 Membrane separations have become critical to human existence, with no better example than water purification. As water scarcity becomes more common and communities start running out of cheap available water, they need to supplement their supplies with desalinated water from seawater and brackish water sources.
Lawrence Livermore National Laboratory (LLNL) researchers have created carbon nanotube (CNT) pores that are so efficient at removing salt from water that they are comparable to commercial desalination membranes. These tiny pores are just 0.8 nanometers (nm) in diameter. In comparison, a human hair is 60,000 nm across. The research appears on the cover of the Sept. 18 issue of the journal Science Advances.
The dominant technology for removing salt from water, reverse osmosis, uses thin-film composite (TFC) membranes to separate water from the ions present in saline feed streams. However, some fundamental performance issues remain. For example, TFC membranes are constrained by the permeability-selectivity trade-offs and often have insufficient rejection of some ions and trace micropollutants, requiring additional purification stages that increase the energy and cost.