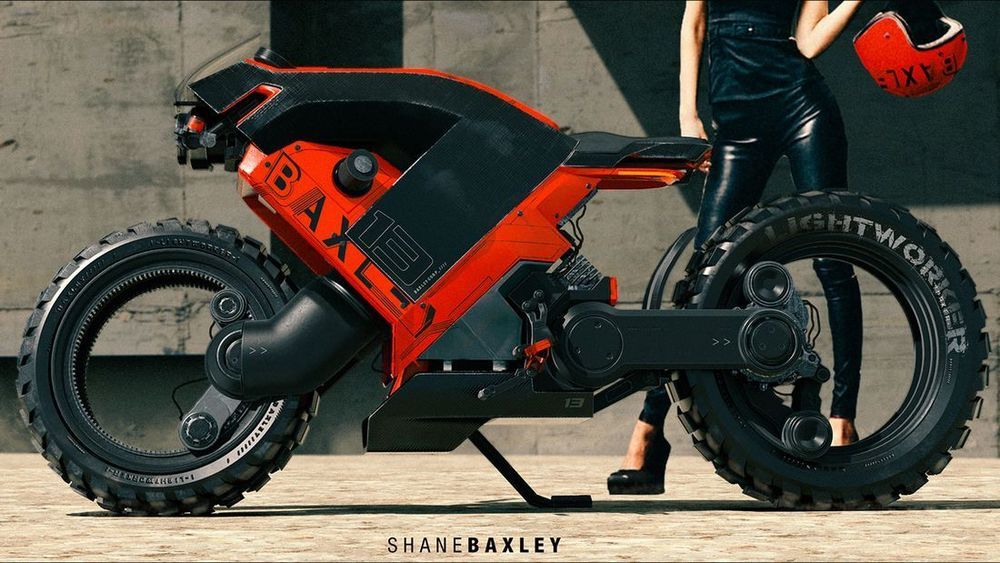 If Mad Max bikes were electric they would probably look like this design rendering from Shane Baxley. An electric power unit, orbital wheels, two-sided swingarm, manual transmission and a raw minimalistic bodywork complete the package.
Hollywood-based concept artist and vehicle designer Shane Baxley created this motorcycle design rendering on his computer. And it looks mind-boggling. The electric motorcycle design features cyberpunk lines and wheels without hubs. The idea of a hubless wheel bike is not new as it was conceived by an Italian designer, Franco Sbarro, in the 1980s.
To create a striking visual effect, the electric motorcycle is fitted with spokeless wheels equipped with knobby tires. As we said before, the wheels are hubless and the functionality of the wheel hub is taken over by the rim while the two-sided swingarm is connected to the inside of the bike at three points at the front and rear.