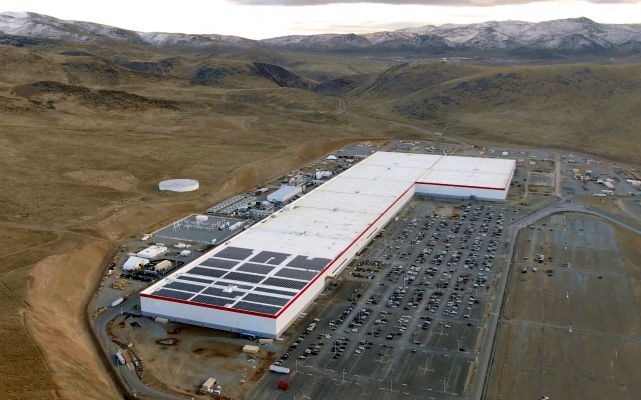 Panasonic is adding another production line to the massive factory it operates with Tesla in Nevada, an expansion that will increase battery cell capacity by 10%.
The Sparks facility, dubbed Gigafactory 1, is the centerpiece of Tesla's plan to expand global battery capacity and reduce the cost of electric vehicles. Panasonic has been its most important partner in that project, which, based on a recent agreement, should last until at least 2023.
Tesla and Panasonic initially planned for the Gigafactory to have the capacity to produce 35 gigawatt hours of batteries each year. That goal was achieved with 13 production lines. This latest expansion, which was first reported by the Reno Gazette Journal and confirmed by TechCrunch, will add a fourteenth line.