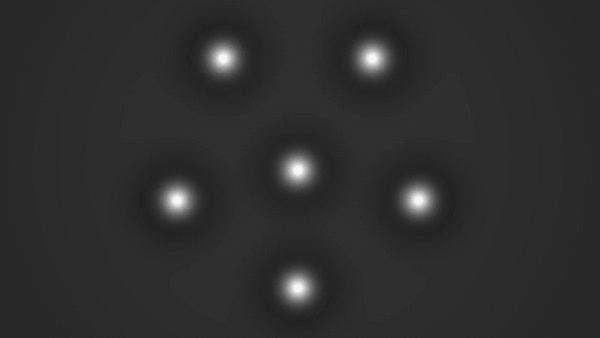 At the south pole of Jupiter lurks a striking sight—even for a gas giant planet covered in colorful bands that sports a red spot larger than the earth. Down near the south pole of the planet, mostly hidden from the prying eyes of humans, is a collection of swirling storms arranged in an unusually geometric pattern.
Since they were first spotted by NASA's Juno space probe in 2019, the storms have presented something of a mystery to scientists. The storms are analogous to hurricanes on Earth. However, on our planet, hurricanes do not gather themselves at the poles and twirl around each other in the shape of a pentagon or hexagon, as do Jupiter's curious storms.
Now, a research team working in the lab of Andy Ingersoll, Caltech professor of planetary science, has discovered why Jupiter's storms behave so strangely. They did so using math derived from a proof written by Lord Kelvin, a British mathematical physicist and engineer, nearly 150 years ago.