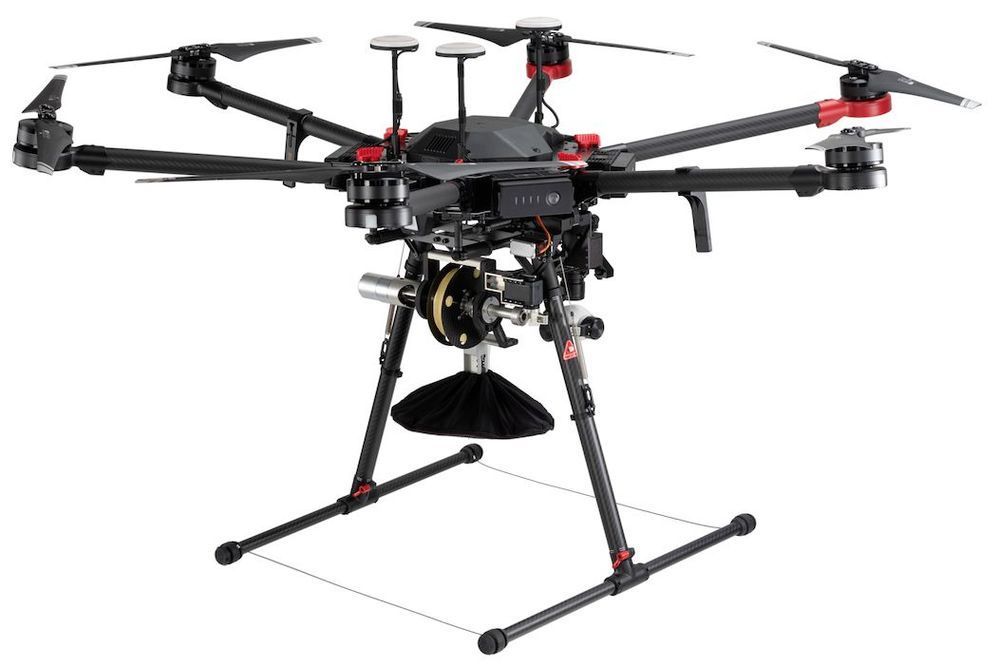 Many people don't like the thought of delivery drones buzzing up to their doorstep, with their propellers whirling dangerously close. The RDS1 setup was designed with that in mind, as it drops packages – in free-fall – but doesn't let them hit the ground.
Created by Los Angeles-based company A2Z Drone Delivery, the RDS1 (Rapid Delivery System 1) incorporates a remotely piloted DJI Matrice 600 Pro hexacopter drone that's equipped with a motorized reel of Kevlar cord. At the end of that tether is an elastic fabric pouch that can hold a payload weighing up to 2 kg (4.4 lb).
When the drone reaches its destination, it remains hovering at an altitude of 150 ft (46 m). It then releases the brake on its tether reel, allowing the payload pouch to freely fall through the air. Shortly before that pouch reaches the ground, however, the reel brake is gently reapplied, slowing the payload's descent to a stop.