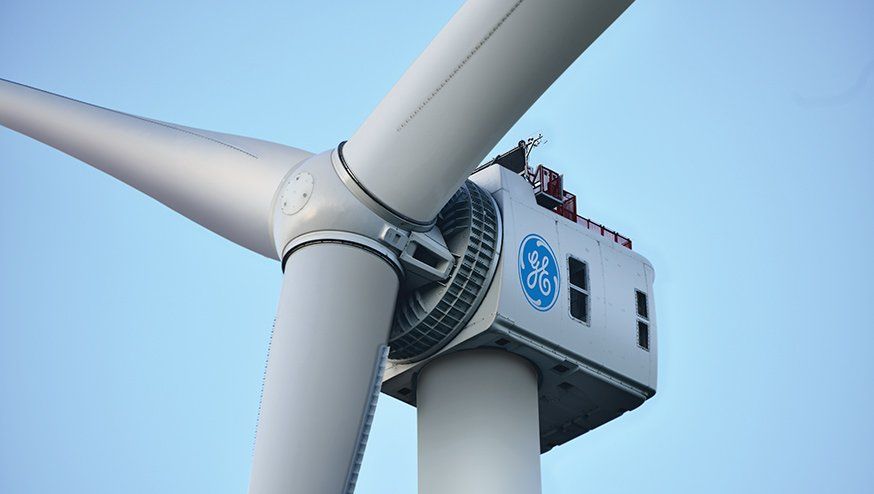 GE unveils its largest wind turbine prototype yet, a 13MW behemoth that stands 248 metres tall and destined for use in offshore wind farms.
---
Wind turbine manufacturer GE Renewable Energy has unveiled latest wind turbine prototype, an optimised version of its Halifax-X offshore wind turbine design that can deliver a massive 13MW of output.
It is the largest turbine that GE has produced, standing 248 metres tall, with 107 metre long blades and offers around double the generation capacity of most wind turbines currently deployed around the world.
GE said that a working version of the wind turbine, optimised for offshore projects, had been deployed and was currently undergoing a series of tests to satisfy the requirements for certification.