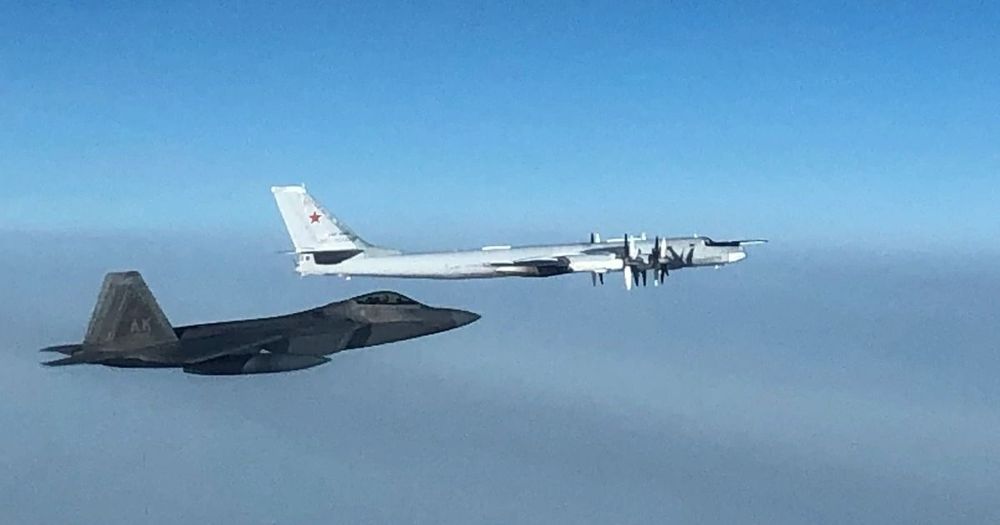 F-22 Raptors from the North American Aerospace Defense Command, or NORAD, intercepted a group of Russian aircraft in international airspace near Alaska Monday night.
In a series of tweets early Tuesday morning, NORAD said the Raptors intercepted a pair of Russian Tu-95 "Bear" bombers escorted by Su-35 fighters. NORAD said it also identified a Russian A-50 airborne early warning and control aircraft supporting the other Russian planes that "loitered" in the Alaska Air Defense Identification Zone and came within 30 nautical miles of Alaska's shore.
NORAD said that all Russian aircraft remained in international airspace and at no time entered U.S. or Canadian airspace.