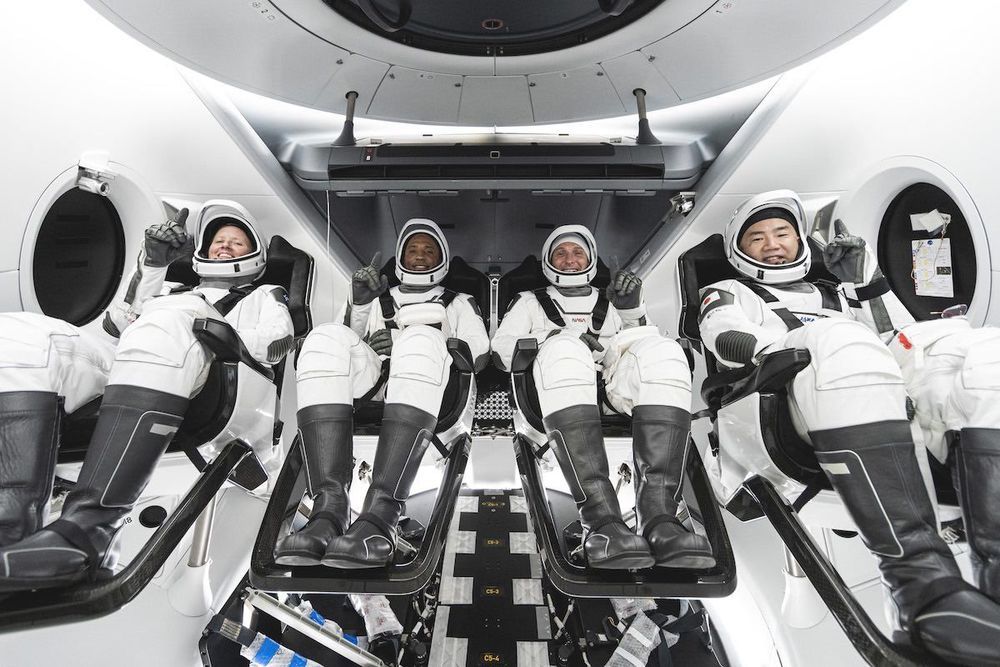 NASA said Saturday that the launch of four astronauts on SpaceX's first operational Crew Dragon mission to the International Space Station has been delayed from Oct. 31 until "no sooner than early-to-mid November," allowing time for SpaceX to resolve an issue with Falcon 9 rocket engines that halted a recent launch attempt with a GPS navigation satellite.
The engine concern appeared during an Oct. 2 launch attempt of a Falcon 9 rocket with a GPS satellite at Cape Canaveral, prompting computers controlling the final seconds of the countdown to abort the mission just two seconds prior to liftoff.
Elon Musk, SpaceX's founder and CEO, tweeted after the abort that the countdown was stopped after an "unexpected pressure rise in the turbomachinery gas generator," referring to equipment used on the rocket's Merlin main engines. The gas generators on the Merlin 1D engines drives the engines' turbopumps.