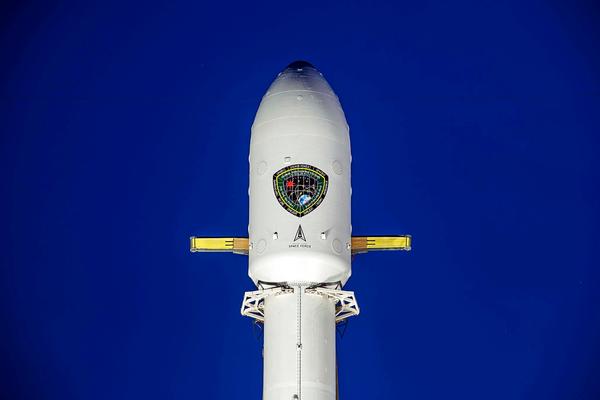 SpaceX is preparing to conduct a national security mission for the United States Space Force. The aerospace company is tasked to deploy the military's fourth new-generation series Global Positioning System satellite, known as GPS-III Space Vehicle 04. On October 2nd, SpaceX attempted to launch the satellite to orbit but at around two seconds before the 9:43 p.m. EDT liftoff time, launch controllers aborted the launch at Cape Canaveral Air Force Station's Launch Complex 40.
During the Live broadcast of the launch attempt the Principal Integration Engineer at SpaceX John Insprucker said the next launch opportunity for this mission is on Saturday, October 3rd at 9:39 p.m. EDT. but the rocket did not attempt a second launch because SpaceX found issues on one of the Falcon 9 rocket's nine Merlin 1D engines. According to SpaceX founder and Chief Executive Officer Elon Musk, the Falcon 9 rocket carrying the GPS-III satellite experienced an "unexpected pressure rise in the turbomachinery gas generator," he wrote. "… We're doing a broad review of launch site, propulsion, structures, avionics, range & regulatory constraints this weekend. I will also be at the Cape next week to review hardware in person," he said early October.
SpaceX's Vice President of build and flight reliability, Hans Koenigsmann, said during a news conference on October 28th that SpaceX engineers worked alongside the U.S. Space Force and NASA to perform a deep investigation into the issue. They came to the conclusion that the Falcon 9 engine issue was due to a residue of a "masking lacquer" designed to protect sensitive parts during anti-corrosion anodizing treatment. Koenigsmann told reporters the SpaceX vendor that performed the lacquer coating treatment failed to remove all of the lacquer afterward, causing a blockage of small vent holes for Merlin engine valves. "It's not necessarily bad," he said, "In most cases, it rattles the engine, and it may cause a little bit of damage to the engine. In extreme cases, it may cause more damage to the engine." SpaceX officials announced they would fix the issue by replacing the engine. Now, SpaceX targets to deploy GPS-III Space Vehicle 04 satellite atop the Falcon 9 no earlier than Thursday, November 5th at 6:24 p.m. EDT [date is subject to change]. This mission is important for the United States because the GPS-III satellite is designed to upgrade the satellite constellation that actively provides navigation services to over 4 billion users.