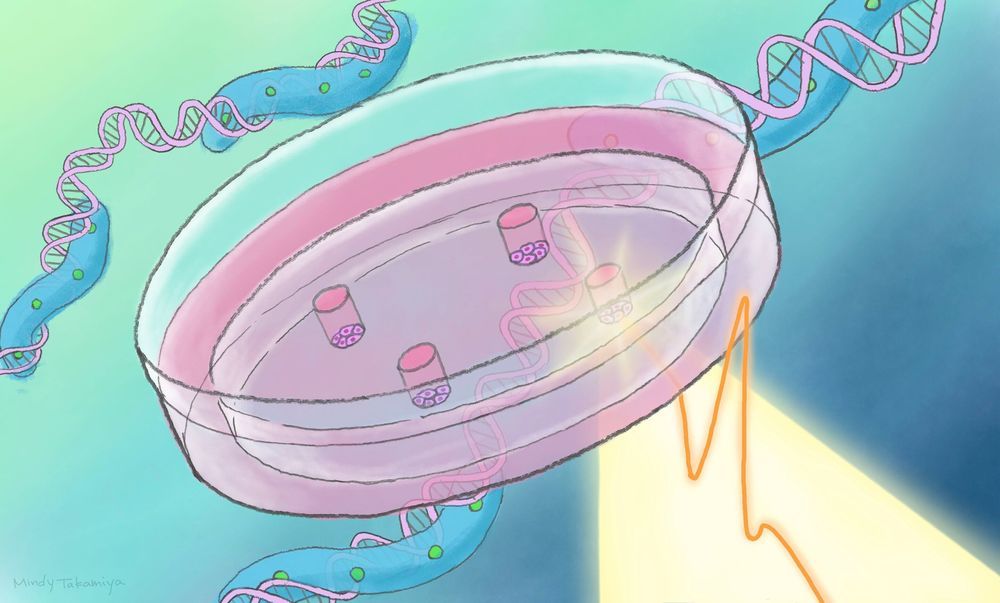 Terahertz light pulses change gene expression in stem cells, report researchers from Kyoto University's Institute for Integrated Cell-Material Sciences (iCeMS) and Tokai University in Japan in the journal Optics Letters. The findings come thanks to a new tool, with implications for stem cell research and regenerative therapy development.
Terahertz waves fall in the far infrared/microwave part of the electromagnetic spectrum and can be produced by powerful lasers. Scientists have used terahertz pulses to control the properties of solid-state materials. They also have potential for manipulating living cells, as they don't damage them the way that ultraviolet or infrared light does. Research so far has led to contradictory findings about their effects on cells, possibly because of the way the experiments have been conducted.
ICeMS microengineer Ken-ichiro Kamei and physicist Hideki Hirori worked with colleagues to develop a better tool for investigating what happens when terahertz pulses are shone on human cells. The apparatus overcomes issues with previous techniques by placing cells in tiny microwells that have the same area as the terahertz light.