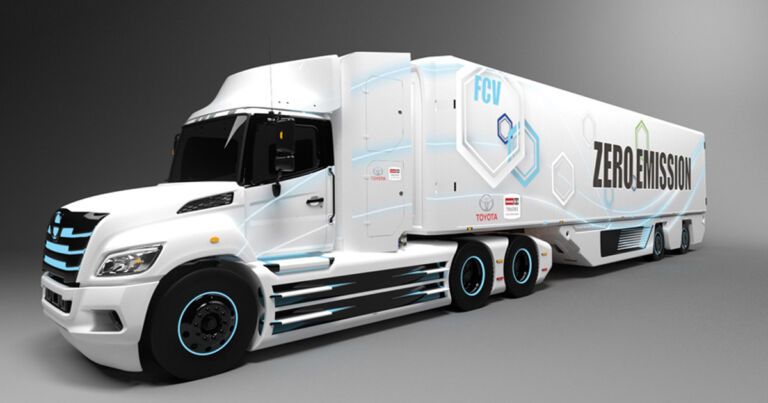 The Japanese carmaker's North America division will be partnering with Hino USA, a commercial vehicles manufacturer, to produce the "heavy" Class 8 fuel cell truck specifically for the North American market.
The truck itself will be based on the existing Hino XL Series chassis and powered by Toyota's fuel cell technology.
Toyota is planning to show off the first demonstration vehicle in the first half of 2021, but we still know little about it. The prototype of a prior initiative called Project Portal 2.0 may provide some clues: revealed in 2018, the prototype was a 670 horsepower semi with 1,325 pound-feet of torque and a towing capacity of 80,000 pounds. Its fuel cells gave it a reported range of 300 miles, CNET reports.