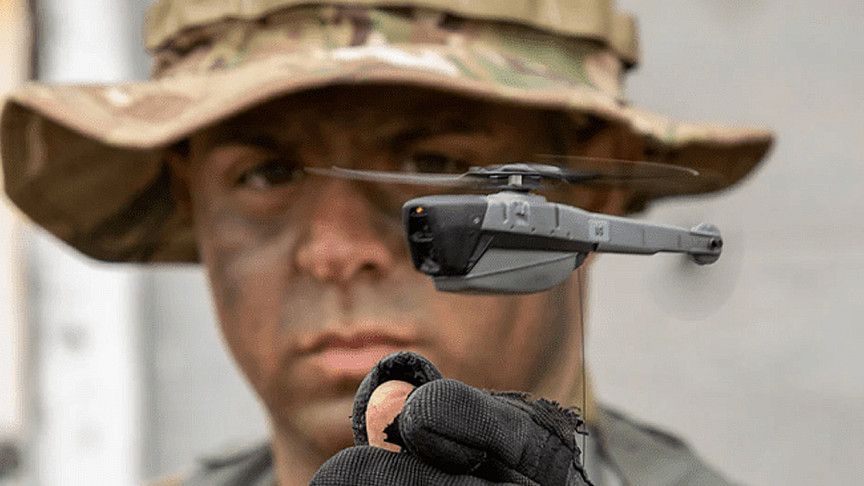 The U.S. army will have pocket sized drones.
---
Nano drones have become a major military tool over the past few years, and the most recent announcement of FLIR Systems being awarded an additional $20.6 million contract for their Black Hornet 3 Personal Reconnaissance Systems (PRS) by the U.S. Army is one big example of that.
While the contract is huge, the FLIR Systems Black Hornet 3 is only the size of a cellphone. This extremely light and nearly silent drone can fly up to 25 minutes, and provide many military advantages in combat.
With this second contract, FLIR Systems will be providing the service with additional miniature reconnaissance drones as part of the ongoing soldier-borne sensor program, National Defense reports.