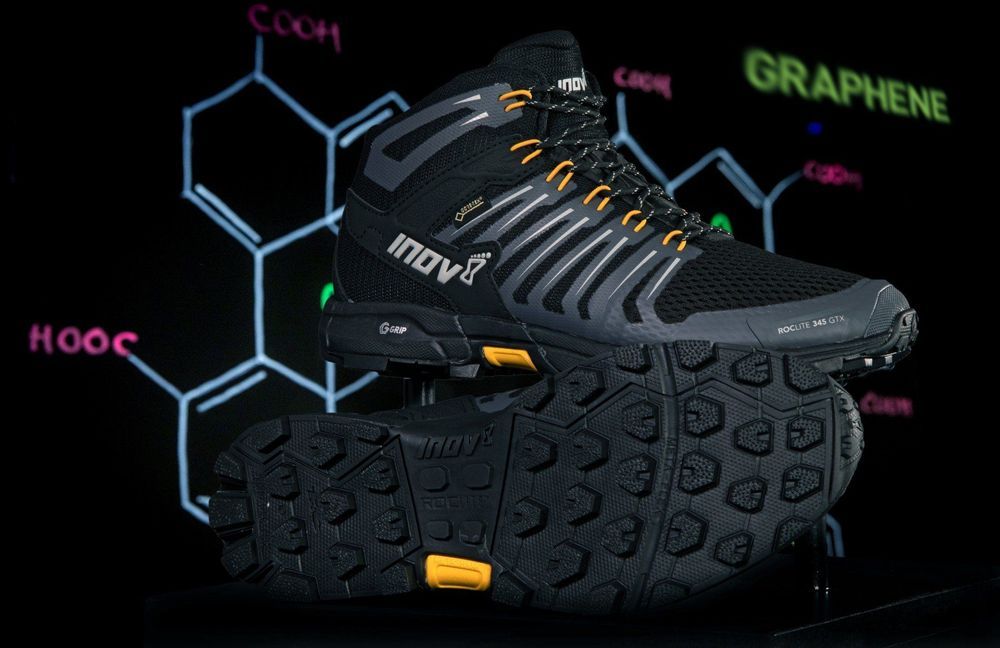 Circa 2018
---
The world's first-ever hiking boots to use graphene have been unveiled by The University of Manchester and British brand inov-8.
Building on the international success of their pioneering use of graphene in trail running and fitness shoes last summer, the brand is now bringing the revolutionary technology to a market recently starved of innovation.
Just one atom thick and stronger than steel, graphene has been infused into the rubber of inov-8's new ROCLITE hiking boots, with the outsoles scientifically proven to be 50% stronger, 50% more elastic and 50% harder wearing.