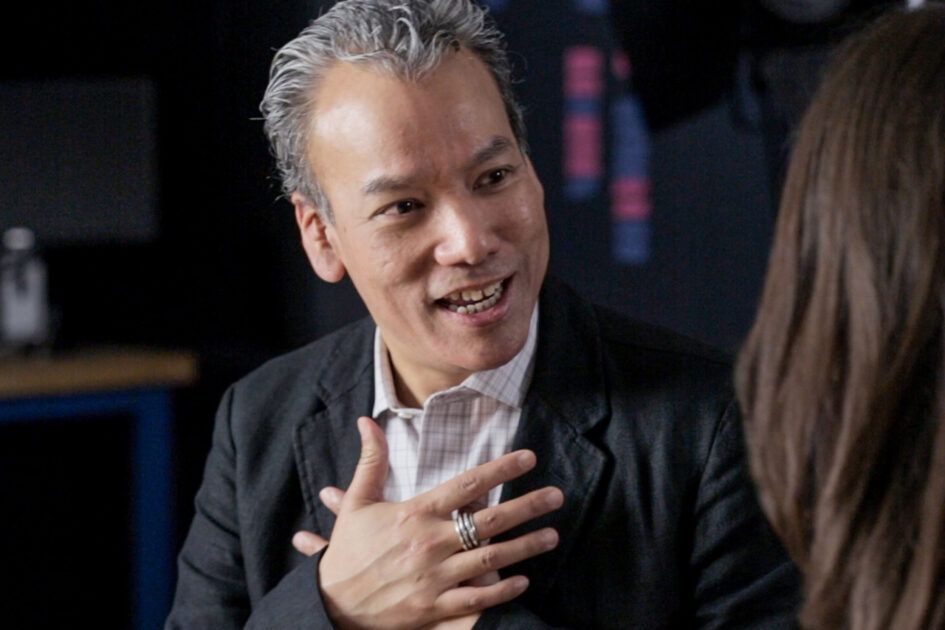 Sean Eddy stood awkwardly next to fossil exhibits at a 2015 wine reception at the Harvard Museum of Natural History. He was new to the University and didn't know a soul. Then up strolled a smiling Rob Lue, who "started telling me about his new work on data-driven urban planning in Paris, and we immediately hit it off," Eddy recalls.
The Ellmore C. Patterson Professor of Molecular and Cellular Biology and department chair would eventually come to learn that Lue was a highly regarded researcher, an energetic leader in innovative teaching, and roundly cherished for his warm and generous spirit. "Rob was an optimist with a passion that would draw you in and get you talking with him about the good things in the world — art and books and education — and how we could make the world an even better place together," Eddy said. "He saw the best in people."
Lue, who died Wednesday at 56 from cancer, had an impact felt deeply among undergraduates on campus and beyond. He was professor of the practice in the Department of Molecular and Cellular Biology, founding faculty director of HarvardX, faculty director of the Harvard Ed Portal, Richard L. Menschel Faculty Director of the Derek Bok Center for Teaching and Learning, UNESCO Chair on Life Sciences and Social Innovation, and faculty director and principal investigator of LabXchange.