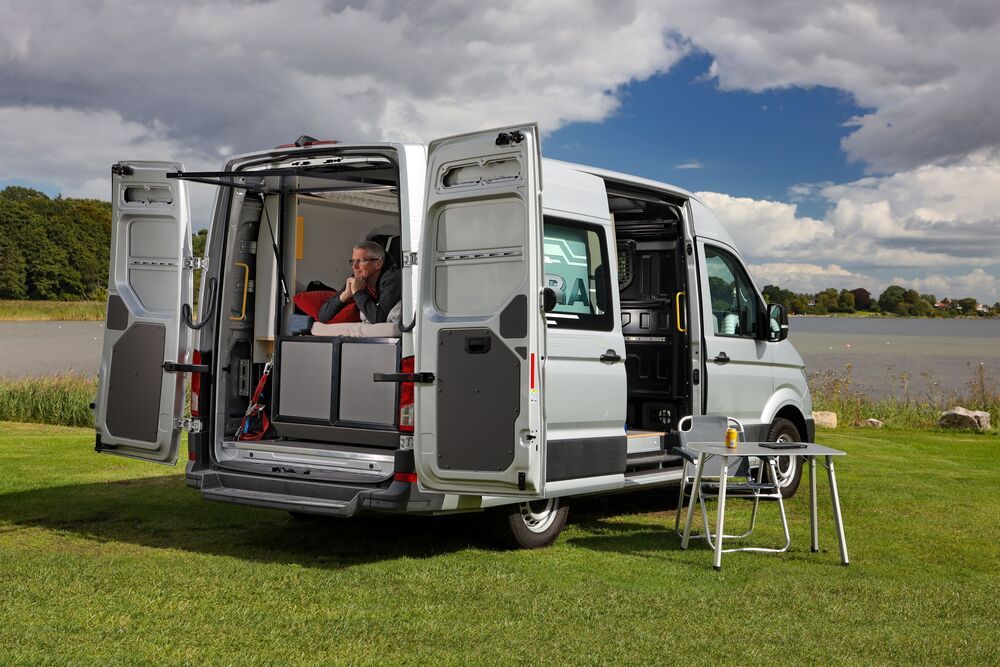 All-electric camper vans are still quite rare. Those that are available tend to be designed for camping and commuting locally, not road-tripping indefinitely. But VW fanatic Frank Eusterholz had different ideas. He threw a PlugVan camper module into the e-Crafter cargo van and hit the road … the long road. Eusterholz's 7,500-km (4,660-mile) journey sent him highway-cruising, switchback-climbing and island-hopping across Europe, from VW van HQ Hannover, Germany to the northernmost tip of Continental Europe. His journey serves as an inspiring early look at the electric RVing possibilities that will only grow with time.
Electric camper vans have been available for years, but a practical version with enough range always seems just a few years off. Next-generation EV campers from the Rivian R1T overland truck to VW's own ID. Buzz promise more practical ranges and capabilities, but for now e-campers remain limited to small, modest-range minis like the Sussex e-NV200 Camper Car.
In an announcement released last month, Volkswagen painted a different picture of electric camper van touring. It described the story of 54-year-old Frank Eusterholz, a longtime EV driver determined not to let the modest ranges of contemporary electric vans deter him from EV van life. A resident of Samsø, a Danish island that's been committed to sustainable energy for decades, Eusterholz considered the e-Crafter a natural vehicle choice, and the perfect camper base.