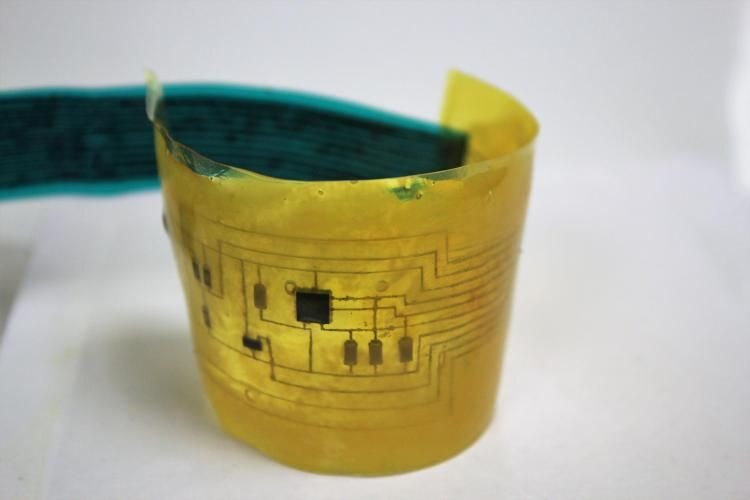 Researchers at the University of Colorado Boulder are developing a wearable electronic device that's "really wearable"—a stretchy and fully-recyclable circuit board that's inspired by, and sticks onto, human skin.
The team, led by Jianliang Xiao and Wei Zhang, describes its new "electronic skin" in a paper published today in the journal Science Advances. The device can heal itself, much like real skin. It also reliably performs a range of sensory tasks, from measuring the body temperature of users to tracking their daily step counts.
And it's reconfigurable, meaning that the device can be shaped to fit anywhere on your body.