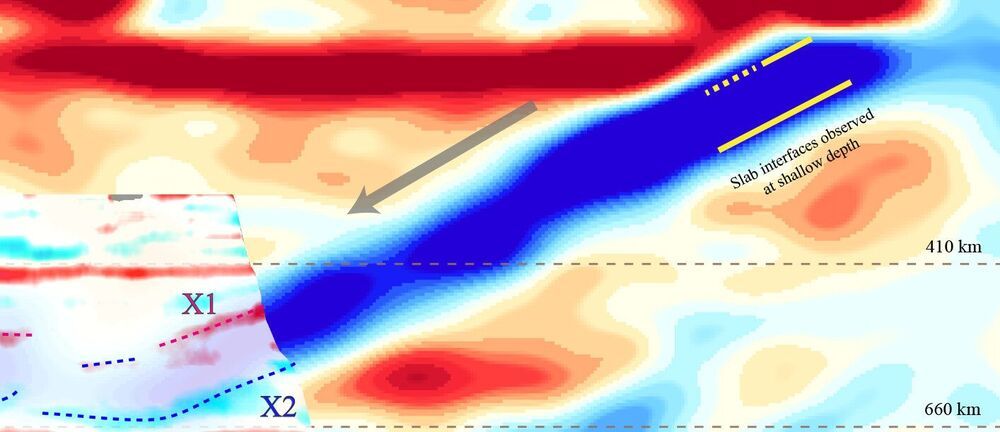 In a study that gives new meaning to the term "rock bottom," seismic researchers have discovered the underside of a rocky slab of Earth's surface layer, or lithosphere, that has been pulled more than 400 miles beneath northeastern China by the process of tectonic subduction.
The study, published by a team of Chinese and U.S. researchers in Nature Geoscience, offers news evidence about what happens to water-rich oceanic tectonic plates as they are drawn through Earth's mantle beneath continents.
Rice University seismologist Fenglin Niu, a co-corresponding author, said the study provides the first high-resolution seismic images of the top and bottom boundaries of a rocky, or lithospheric, tectonic plate within a key region known as the mantle transition zone, which starts about 254 miles (410 kilometers) below Earth's surface and extends to about 410 miles (660 kilometers).