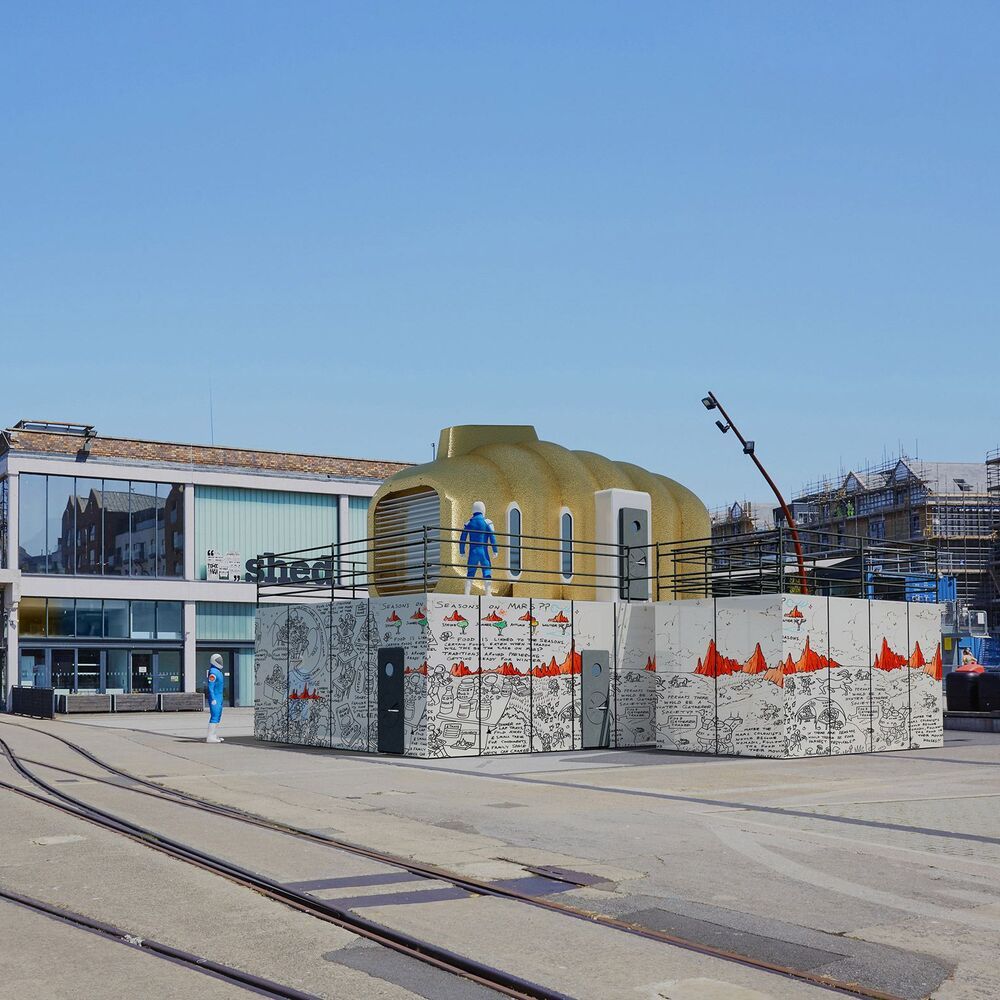 "On Mars, it would occupy one of the maze of lava tubes which run beneath the Martian surface," the architects explained.
---
Hugh Broughton Architects and Pearce+ are creating Martian House, an inflatable building in Bristol, England, that will explore what an extraterrestrial house for life on Mars could look like.
The house, a collaboration with local artists as part of the ongoing art project Building a Martian House, is set over two levels, with the lower level designed to be built below the ground of the red planet.
The upper level will be made from a gold inflatable formwork, which is being developed by specialists Inflate.