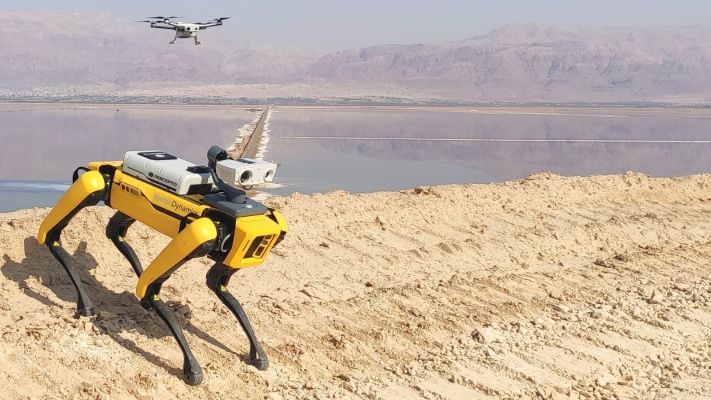 Consumer drones have over the years struggled with an image of being no more than expensive and delicate toys. But applications in industrial, military and enterprise scenarios have shown that there is indeed a market for unmanned aerial vehicles, and today, a startup that makes drones for some of those latter purposes is announcing a large round of funding and a partnership that provides a picture of how the drone industry will look in years to come.
Percepto, which makes drones — both the hardware and software — to monitor and analyze industrial sites and other physical work areas largely unattended by people, has raised $45 million in a Series B round of funding.
Alongside this, it is now working with Boston Dynamics and has integrated its Spot robots with Percepto's Sparrow drones, with the aim being better infrastructure assessments, and potentially more as Spot's agility improves.