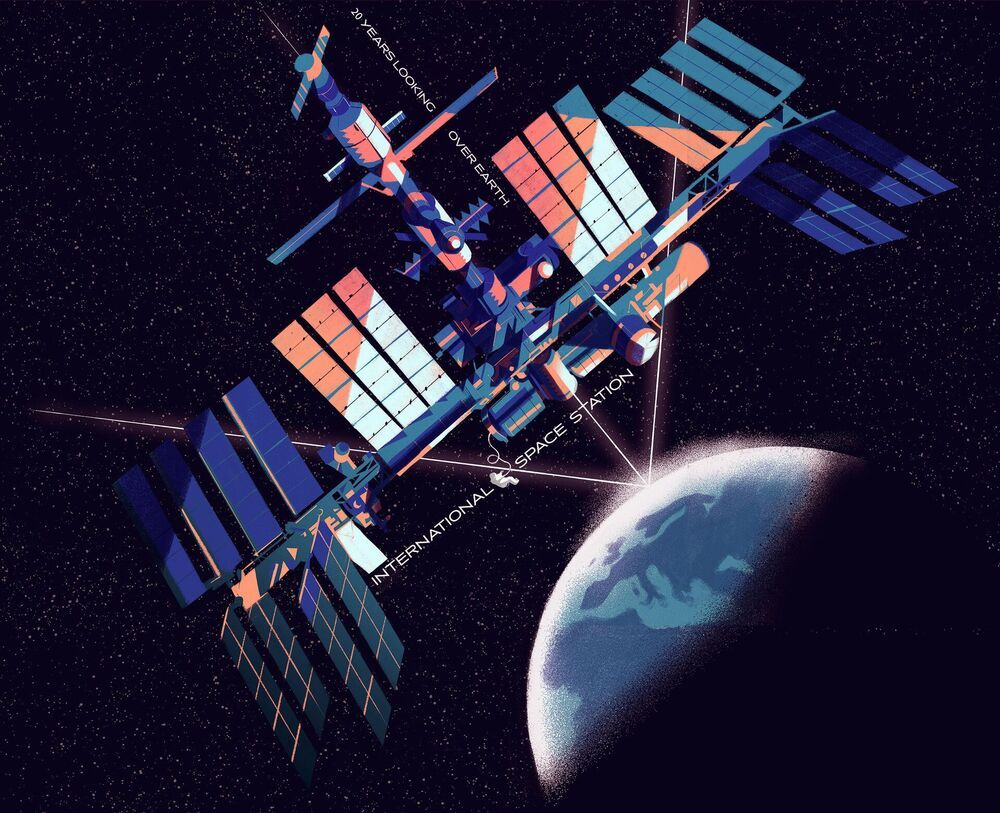 To mark the 20th anniversary of continuous habitation of the International Space Station, ESA commissioned two graphic artists to illustrate the Station from two perspectives. We spoke to the artists and asked them how they approached this challenge.
The International Space Station celebrates a huge milestone on 2 November 2020. For two decades, it has continuously hosted humans in space. Eighteen ESA astronauts have flown to the Station. Altogether, more than 240 crew members and visitors from 19 countries have visited the station and made it their temporary home.
A collaboration between five space agencies, the station has become a symbol of peaceful international cooperation. It represents the best of our space engineering capabilities as well as humankind's pursuit of scientific knowledge and exploration.