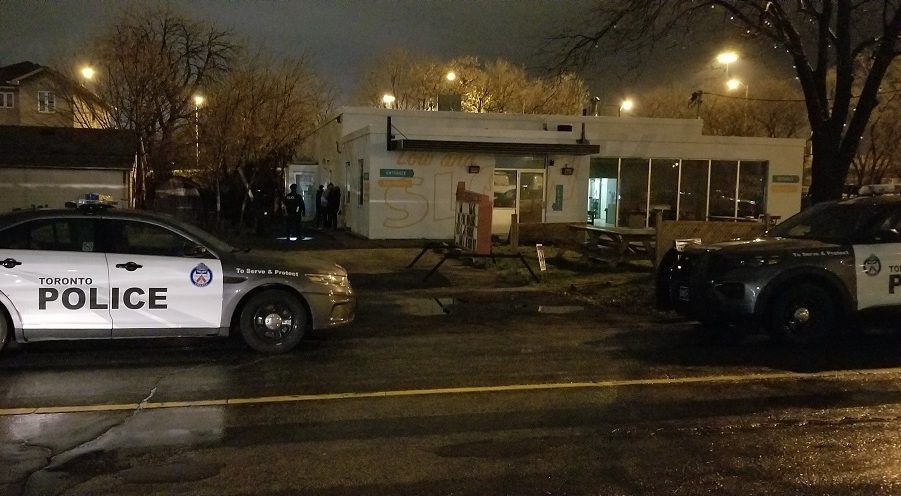 The masks are slipping. Police move in on Adamson's BBQ. blocking access and changing locks to the building, according to CP24, which seems to have been given an exclusive on the story…
---
Mayor John Tory says the locks have been changed at Adamson Barbecue in Etobicoke on Thursday after the restaurant, for two days straight, defied the province's lockdown orders that forbid indoor dining.
"I've spoken to the police chief this morning … and they have a plan. He's informed me the locks have been changed on the building … and there's going to be a police presence there also … it is going to be closed today, you can be sure of that," Tory tells Breakfast Television.
Police and city staff arrived at the establishment around 6 a.m. with locksmiths in tow to change the locks.