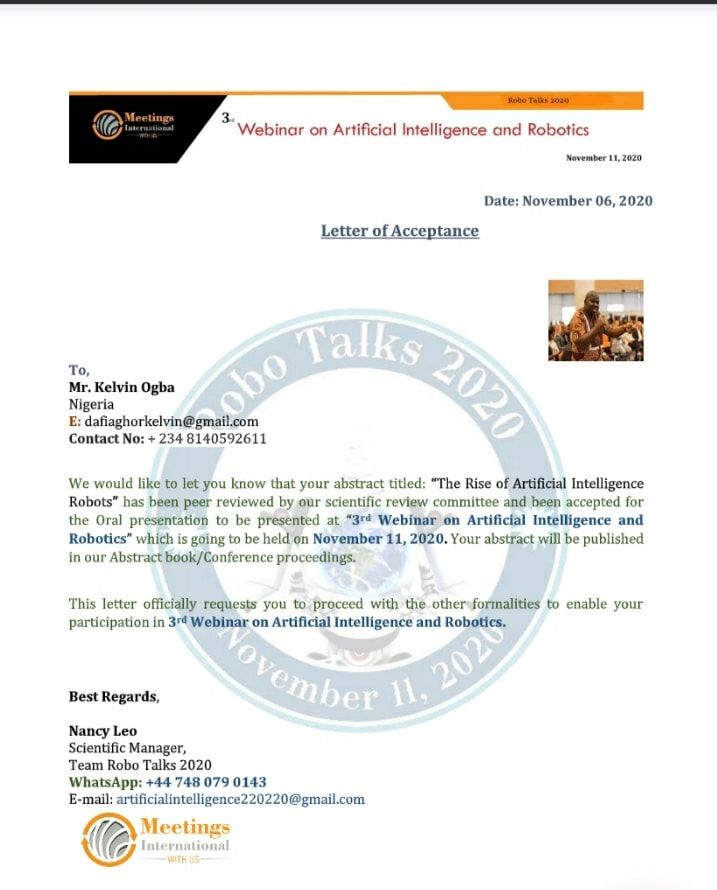 They' re expanding skills, moving up the corporate ladder, showing awesome productivity and retention rates, and increasingly shoving aside their human counterparts. One multi-tasker bot, from Momentum Machines, can make (and flip) a gourmet hamburger in 10 seconds and could soon replace an entire McDonalds crew. A manufacturing device from Universal Robots doesn't just solder, paint, screw, glue, and grasp—it builds new parts for itself on the fly when they wear out or bust.
Its is Obvious that the future is smart and only those who out smart these robots will remain relevant. Although it's Stated that Artificial Intelligence can be disruptive, there are immense benefits Humanity can derive from them. Join my Boss Kelvin Ogba Dafiaghor as he share with the International community the massive benefits of Artificial Intelligence Robots.
As the CEO and Founder of OEC, it's his vision to Domesticate AI in Africa and this Vision is shared by all who understand that the Future is now and its smart.