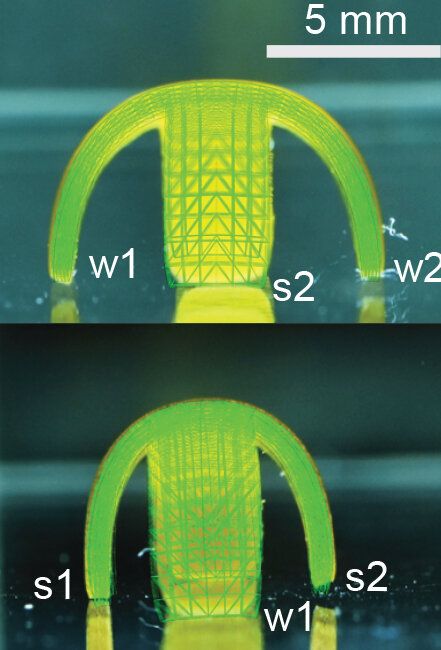 Northwestern University researchers have developed a first-of-its-kind life-like material that acts as a soft robot. It can walk at human speed, pick up and transport cargo to a new location, climb up hills and even break-dance to release a particle.
Nearly 90% water by weight, the centimeter-sized robot moves without complex hardware, hydraulics or electricity. Instead, it is activated by light and walks in the direction of an external rotating magnetic field.
Resembling a four-legged octopus, the robot functions inside a water-filled tank, making it ideal for use in aquatic environments. The researchers imagine customizing the movements of miniature robots to help catalyze different chemical reactions and then pump out the valuable products. The robots also could be molecularly designed to recognize and actively remove unwanted particles in specific environments, or to use their mechanical movements and locomotion to precisely deliver bio-therapeutics or cells to specific tissues.