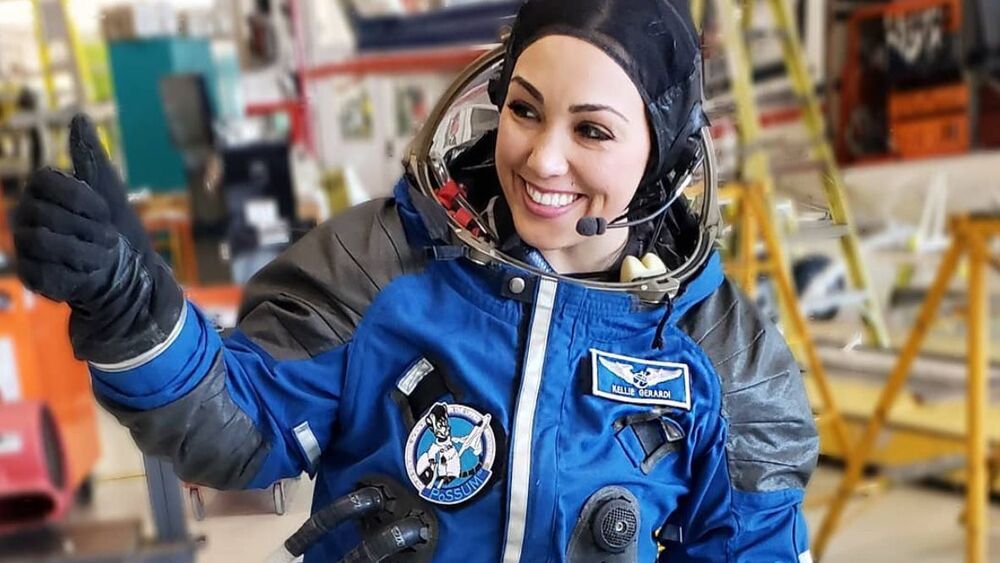 Andrew Glester reviews Not Necessarily Rocket Science: a Beginner's Guide to Life in the Space Age by Kellie Gerardi
When the Apollo 11 astronauts landed on the Moon in 1969 the whole world stopped, just for a moment, and looked up. We stepped out into the universe and firmly entered the Space Age, which had begun with Sputnik just 12 years earlier. For many Physics World readers, the scientific and engineering exploits of those early achievements are a source of intrigue and no little excitement. From those crackled first words on the Moon, to images of the boot print in the lunar surface, or the new perspective of our world – the fragile blue marble suspended in darkness – humanity's most impressive engineering effort has had a huge impact on our collective consciousness.
Commercial spaceflight industry professional and science communicator Kellie Gerardi was one of the many who wanted to be part of the nascent Space Age. But with a degree in film studies rather than aerospace engineering, her non-traditional path in the space industry is a key theme of her new book Not Necessarily Rocket Science: a Beginner's Guide to Life in the Space Age. With more than 122, 000 followers on Instagram, Gerardi is something of a social-media star, and her book serves as part mission statement, part witness statement and part manifesto. They say that those converted to a cause are often the most evangelical and Not Necessarily Rocket Science brims with Gerardi's passion – not just for the science and engineering of space exploration, but also for its democratization.