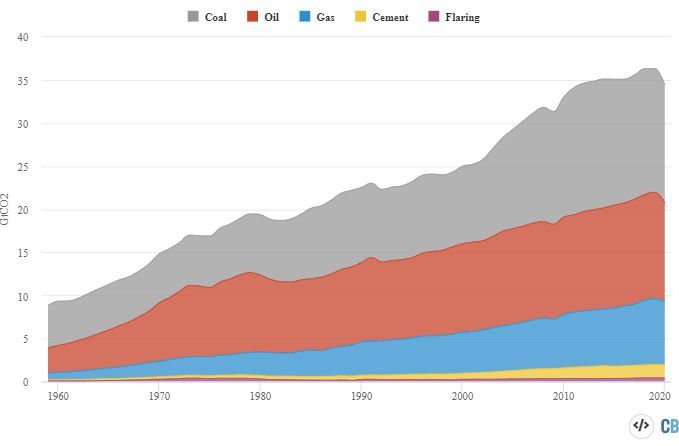 😃 Well, at least fossil-fuel emissions went down.
---
Global carbon dioxide (CO2) emissions from fossil fuel and industry are expected to drop by 7% in 2020, new analysis shows, as economies around the world feel the effects of Covid-19 lockdowns.
The latest estimates from the Global Carbon Project (GCP) suggest that these emissions will clock in at 34bn tonnes of CO2 (GtCO2) this year – a fall of 2.4GtCO2 compared to 2019.
This annual decline is the largest absolute drop in emissions ever recorded, the researchers say, and the largest relative fall since the second world war.