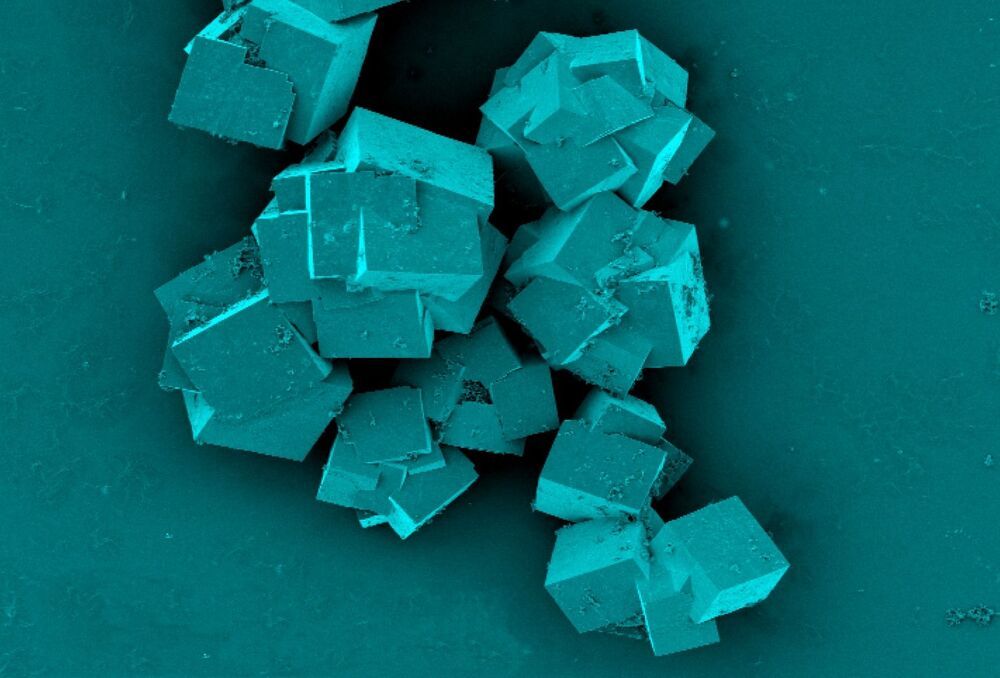 Researchers at Lancaster University have developed a new material that can store energy for months, and potentially years, at a time. The material can be activated by light, and then release the pent-up energy on demand in the form of heat.
The team started with a metal-organic framework (MOF), materials that are famous for being very porous and as such, having an extremely high surface area. That in turn allows them to hold onto large amounts of molecules, making them great for desalinating or filtering water, capturing carbon dioxide out of the air, or delivering drugs in the body.
For the new study, the Lancaster researchers tested out how well a MOF might be able to store energy. They started with a version of the material called a DMOF1, and loaded its pores with azobenzene molecules. This compound is excellent at absorbing light, which causes its molecules to physically change shape.