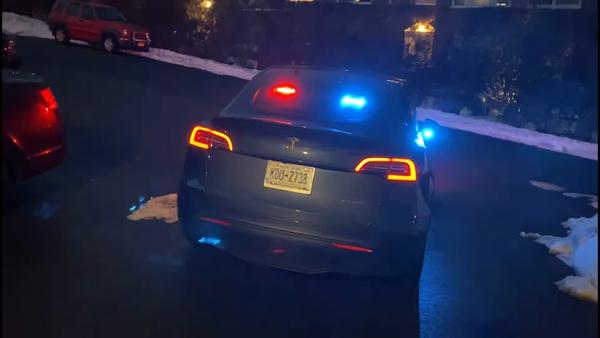 It seems even police cars are moving to Tesla. 😃
---
Tesla Model Y enters the world of crime-fighting, commissioned by the Hastings-on-Hudson Police Department, Westchester County, New York. This is the first Model Y that has already been purchased and equipped as a police department vehicle in the world.
On December 21, the Hastings-on-Hudson Police Department shared the great news with the community via their Facebook. The PD has acquired and has already received their first electric car—Tesla Model Y. Police Chief David Dosin said the Westchester County Department was the first in the county to receive delivery of the all-electric police car, as the department is committed to alternative fuels and clean technologies.
Hastings PD introduces the first police outfitted Tesla Model Y in the US!!

The Hastings PD took delivery of a brand new Tesla Model Y today! It will serves as the police car assigned to the Detective Division.