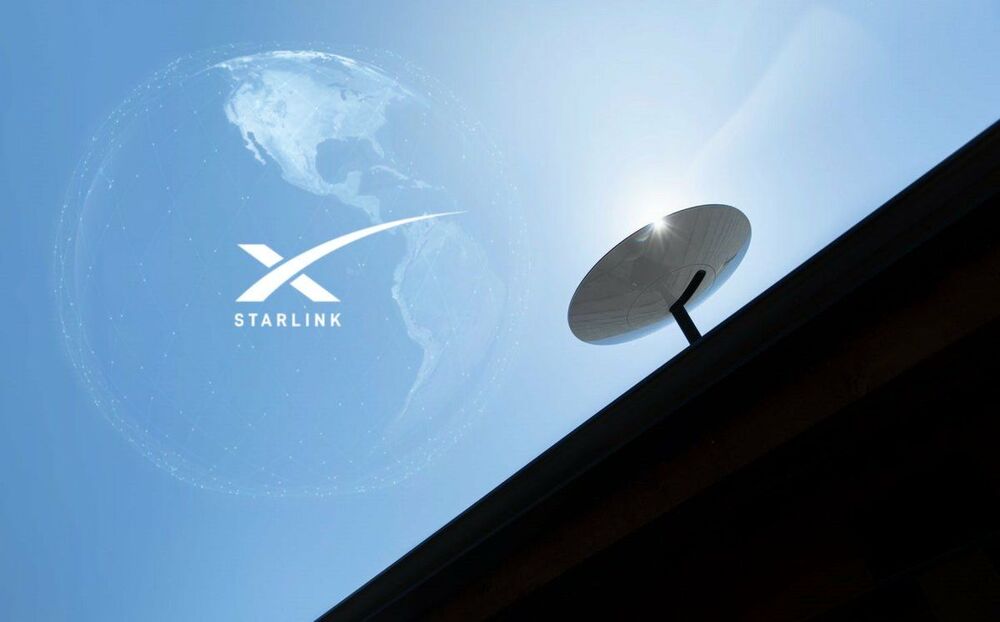 SpaceX aims to provide Starlink satellite broadband internet service worldwide. "With performance that far surpasses that of traditional satellite internet, and a global network unbounded by ground infrastructure limitations, Starlink will deliver high speed broadband internet to locations where access has been unreliable, expensive, or completely unavailable," the company's website states, "Starlink is now delivering initial beta service both domestically and internationally, and will continue expansion to near global coverage of the populated world in 2021." SpaceX is currently providing Starlink beta service to select customers living in northern United States, Canada, and United Kingdom. To receive updates about when service will be available in your area sign-up via Starlink.com.
Starlink customers receive broadband internet connection from the satellites in space via a Starlink Kit which includes a phased-array antenna dish, Wi-Fi router, along with power and mounting equipment. The kit is priced at $499 USD, with a monthly service fee of $99 USD. SpaceX has approval from the Federal Communications Commission (FCC) to operate 1 Million dish antennas for customers in the United States. In July, the company submitted a new FCC request to operate 5 Million additional dish terminals in the U.S. – "SpaceX Services requests this increase in authorized units due to the extraordinary demand for access to the Starlink non-geostationary orbit satellite system," the company wrote in the FCC filing last year. The FCC has not approved the request yet.
Reviews.org, a team that reviews technology products online, conducted a asking 500 Americans if they would switch internet provider once SpaceX's Starlink broadband service enters the public telecommunications market. "Starlink internet is perfect for those who feel stuck with slow speeds from their internet provider –especially in rural areas where building out cable and fiber networks either takes a long time or is less likely to provide adequate coverage," Reviews.org wrote in its website. According to the Review.org results, 51% of Americans would switch to SpaceX Starlink Internet service. "51% of internet users say they plan to sign up for the Starlink beta once it becomes available to them. While only 5% of Americans currently use a satellite internet connection, 64% of respondents say Starlink's rollout would make them reconsider their satellite internet stance," Review.org representatives wrote in the publication, "55% of non-satellite internet users say they'd switch to Starlink's satellite internet service at a higher cost if it resulted in faster internet speeds for their household," they stated. The organization compiled a graphic with more details about the their, pictured below.