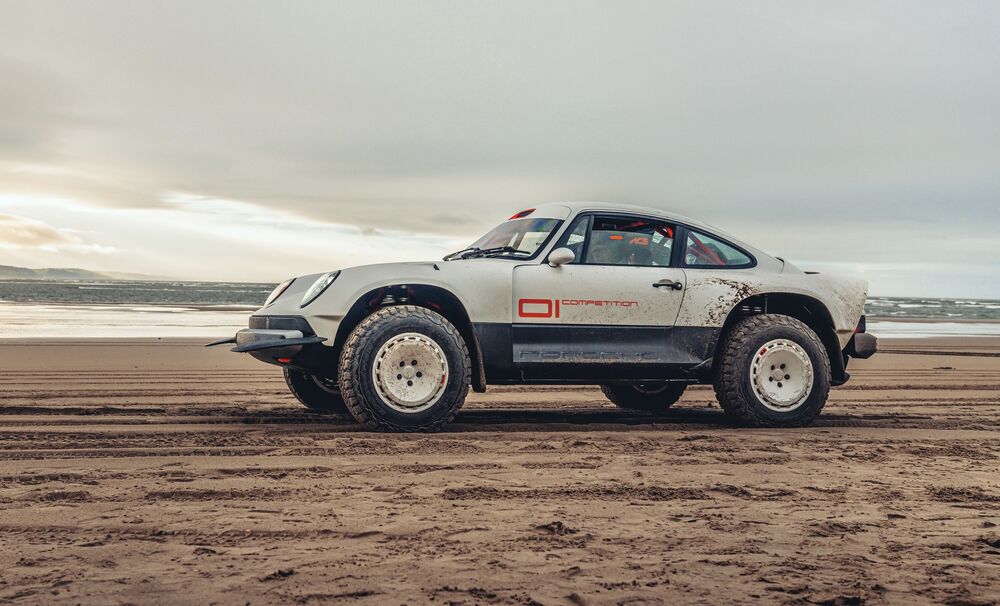 Known for giving classic Porsche cars second lives as modern-day beauties, LA-based Singer Vehicle Design is sharpening its competitive edge. It has teamed up with some of the masterminds behind Porsche's most successful rally cars in building up a modern 911 off-roader fit to compete in the likes of Dakar and the Baja 1000. And boy will this carbon-bodied 911 look good doing it.
The idea for what Singer calls the All-Terrain Competition Study (ACS) came from a client who inquired about the possibility of transforming his air-cooled 964-gen Porsche 911 into an off-roader built to race and explore. The request diverged quite dramatically from what Singer was used to discussing with clients, so the company reached for some reinforcements by way of rally Porsche expert Richard Tuthill of Oxfordshire, UK-based Tuthill Porsche, teaming up on a car inspired by Dakar-winning Rothmans 911 SC/RS and 959 rally cars of the mid-80s.
Tuthill's experience with competitive all-terrain Porsches spans generations. Richard is the son of Francis Tuthill, the rally driver who had a hand in preparing (and repairing) the Rothmans 911 SC/RS rally cars. That experience grew into a company, and the apple landed quite close to the tree. Richard and crew specialize in preparing race-ready Porsche cars for both off-road and race track, and their cars have taken home recent victories in events like the East African Safari Classic and FIA WRC R-GT championship.