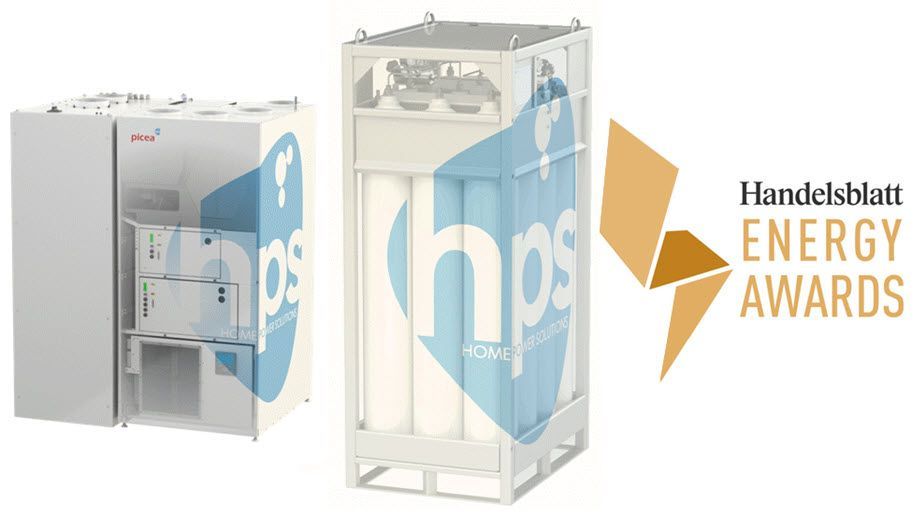 Berlin –Berlin-based HPS Home Power Solutions is pleased to announce it has received the 2021 Handelsblatt Energy Award in the category of "Smart City" for its picea system, the first marketable independent, solar-hydrogen powered CO2 free home energy system worldwide. The award was given by a top-class jury.
Based on a combination of solar energy and innovative hydrogen technology, the picea system is the first year-round, CO2 free, independent power supply for one-and two-family houses. The picea system is highly effective with about 90% utilization rate and offers more than 100 times the storage capacity of standard household-storage batteries.
"We are extremely pleased to receive this award recognizing the development of our picea system into a marketable clean energy solution," said Zeyad Abul-Ella, co-founder and managing director of HPS Home Power Solutions." HPS has made hydrogen technology more widely available to household consumers for the first time. Our product will be indispensable in the smart cities of the future. The Handelsblatt award is a recognition of the considerable reduction of CO2 emissions picea offers and the value of German innovation in the field of climate protection technology,"he added.