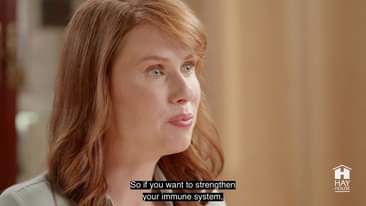 Meet the Creator and Director of the Radical Remission Docuseries! 👋
For the past fifteen years, Kelly Turner, Ph.D. has conducted research in 10 countries and analyzed over 1500 cases of radical remission. She slowly began interviewing these radical remission survivors—one by one—until their stories filled the pages of her notebook…enough to fill a book, in fact.
Her book Radical Remission went on to be a New York Times bestseller, and now, it's a docuseries, too—brought to you by Hay House Productions and directed by Kelly Turner herself.
The inspiring Radical Remission Docuseries starts on March 16th — but you can register here now!
👉 https://hhafftrk.com?a=8372&c=8169&p=r&utm_campaign=aff_8372_social_opt-in