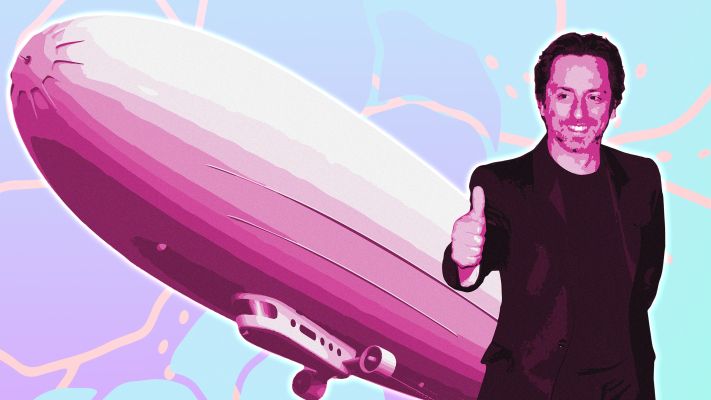 Sergey Brin's secretive airship company LTA Research and Exploration is planning to power a huge disaster relief airship with an equally record-breaking hydrogen fuel cell.
A job listing from the company, which is based in Mountain View, California and Akron, Ohio, reveals that LTA wants to configure a 1.5-megawatt hydrogen propulsion system for an airship to deliver humanitarian aid and revolutionize transportation. While there are no specs tied to the job listing, such a system would likely be powerful enough to cross oceans. Although airships travel much slower than jet planes, they can potentially land or deliver goods almost anywhere.
Hydrogen fuel cells are an attractive solution for electric aviation because they are lighter and potentially cheaper than lithium-ion batteries. However, the largest hydrogen fuel cell to fly to date is a 0.25-megawatt system (250 kilowatts) in ZeroAvia's small passenger plane last September. LTA's first crewed prototype airship, called Pathfinder 1, will be powered by batteries when it takes to the air, possibly this year. FAA records show that the Pathfinder 1 has 12 electric motors and would be able to carry 14 people.