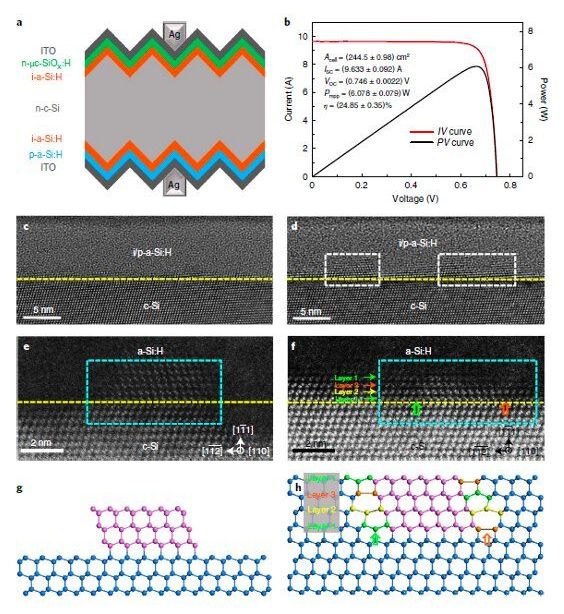 Crystalline silicon (c-Si) solar cells are among the most promising solar technologies on the market. These solar cells have numerous advantageous properties, including a nearly optimum bandgap, high efficiency and stability. Notably, they can also be fabricated using raw materials that are widely available and easy to attain.
In recent years, many companies and engineers specifically focused their research efforts on Si heterojunction (SHJ) solar cells. These solar cells, which consist of amorphous silicon layers deposited on crystalline silicon surfaces, have been found to achieve remarkable power conversion efficiencies (PCE).
Researchers at Beijing University of Technology, the Hanergy Chengdu Research and Development Center, and Jiangsu University in China recently carried out a study aimed at closely examining the structure of the c-Si/a-Si:H interface in high-efficiency SHJ solar cells. Their paper, published in Nature Energy, offers valuable insight that could help to improve the performance of SHJ solar cells further, by allowing engineers greater control over the c-Si/a-Si:H interface.