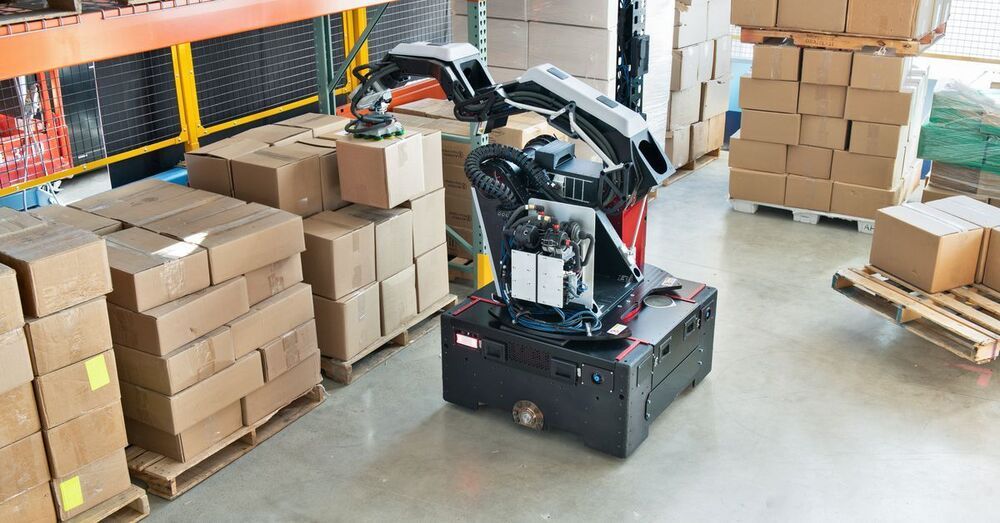 Distribution bots.
---
Boston Dynamics is best known for its robot dog Spot, a machine designed to work in a range of environments, from offshore oil rigs to deep underground mines. But in recent years, the company has increasingly focused attention on the logistics space, and today is unveiling a new robot with just one application in mind: moving boxes in warehouses.
The robot is called Stretch and looks relatively dull for a Boston Dynamics creation. It's not modeled after humans or animals, and instead aims to be as practical as possible. It has a square mobile base containing a set of wheels, a "perception mast" with cameras and other sensors, and a huge robotic arm with seven degrees of freedom and a suction pad array on the end that can grab and move boxes up to 23 kilograms (50 lbs) in weight.
What connects Stretch to other Boston Dynamics machines is a focus on mobility. Usually, when automation equipment is installed in warehouses the system is bolted down in one place with a workflow modeled around it. Stretch, by comparison, is designed to slide into any existing workplace where it could be useful loading or unloading goods.