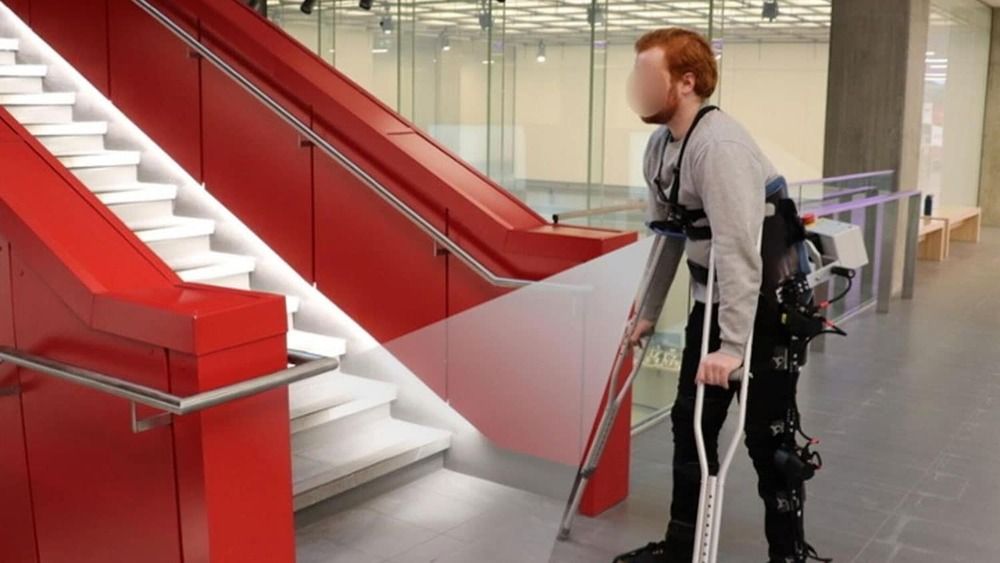 The robotic exoskeletons can think and make control decisions on their own.
---
Robotics researchers are developing exoskeleton legs capable of thinking and making control decisions on their own using onboard cameras and sophisticated artificial intelligence technology.
As the name suggests, an exoskeleton leg is an external structure that can be used to support people who are otherwise unable to walk. But the things still do have limitations; most existing exoskeleton legs must be manually switched over to different modes – via smartphone applications or joysticks – for more complicated tasks, such as stepping over or around obstacles.
"That can be inconvenient and cognitively demanding," said Brokoslaw Laschowski, a Ph.D. candidate in systems design engineering who leads a University of Waterloo research project called ExoNet. "Every time you want to perform a new locomotor activity, you have to stop, take out your smartphone and select the desired mode."