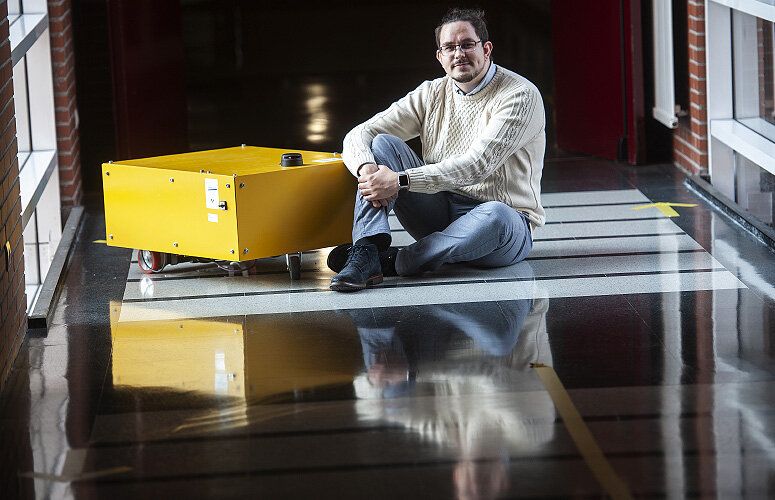 The Ph.D. thesis by Daniel Teso-Fernández de Betoño of the UPV/EHU Faculty of Engineering in Vitoria-Gasteiz has resulted in a mobile, collaborative platform capable of performing tasks in motion at the Mercedes-Benz plant in the capital of Alava. The research opens up a new field for improving the ergonomics of these workstations and for the robot and human to collaborate by performing tasks together.
The idea of collaborative robotics with autonomous navigation to perform screwdriving tasks in motion emerged at the Mercedes-Benz plant in Vitoria-Gasteiz. To develop his Ph.D. thesis, Daniel Teso-Fernández de Betoño sought to investigate, develop and implement an adequate, efficient technology within the lines of work, and which would cooperate with the workers.
On the Mercedes-Benz final assembly lines, the vast majority of tasks require manual operations. It is also an area where everything is in motion, which means that not all types of people can opt to work in these spaces.