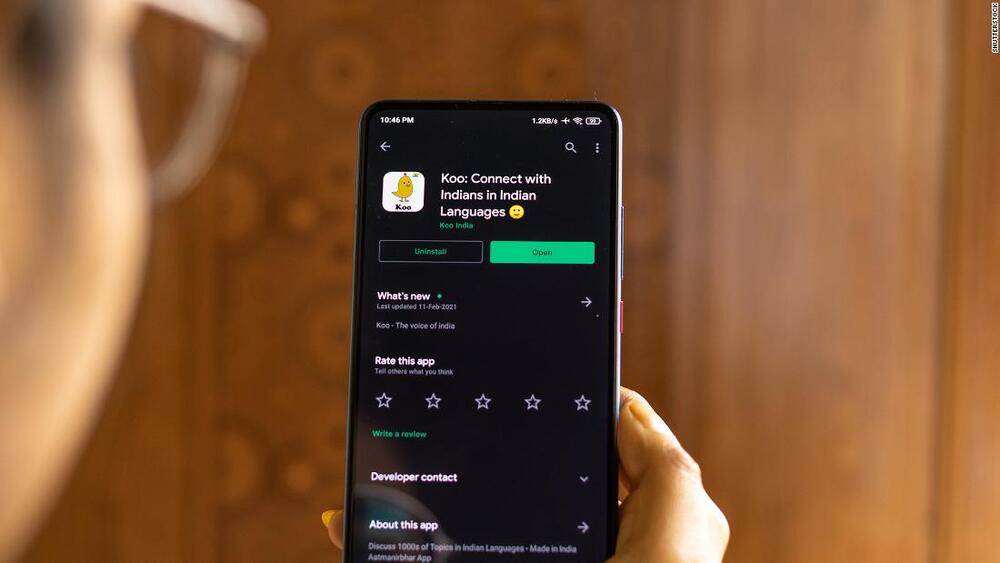 These shifting dynamics in India's digital marketplace are yet another warning sign of what's been dubbed the splinternet, foreshadowing a possible world where each country sticks to its own apps and abandons the open and global nature of the internet. For now, however, these homegrown apps may find it difficult to compete at the same level unless the government decides to ban Facebook and Twitter, too.
---
While Twitter finds itself in a prolonged standoff with the Indian government over the company's refusal to take down certain accounts, a senior executive of a very similar Indian social network says the sudden attention on his app has been "overwhelming."
"It feels like … you've just been put in the finals of the World Cup suddenly and everyone's watching you and the team," Mayank Bidawatka, co-founder of Koo, told CNN Business.
Koo, touted by India's Prime Minister Narendra Modi and used enthusiastically by several officials and ministries in his government, has been downloaded 3.3 million times so far this year, per app analytics firm Sensor Tower. It's a promising start for a company founded less than a year ago, but less than Twitter's 4.2 million Indian downloads during the same period.