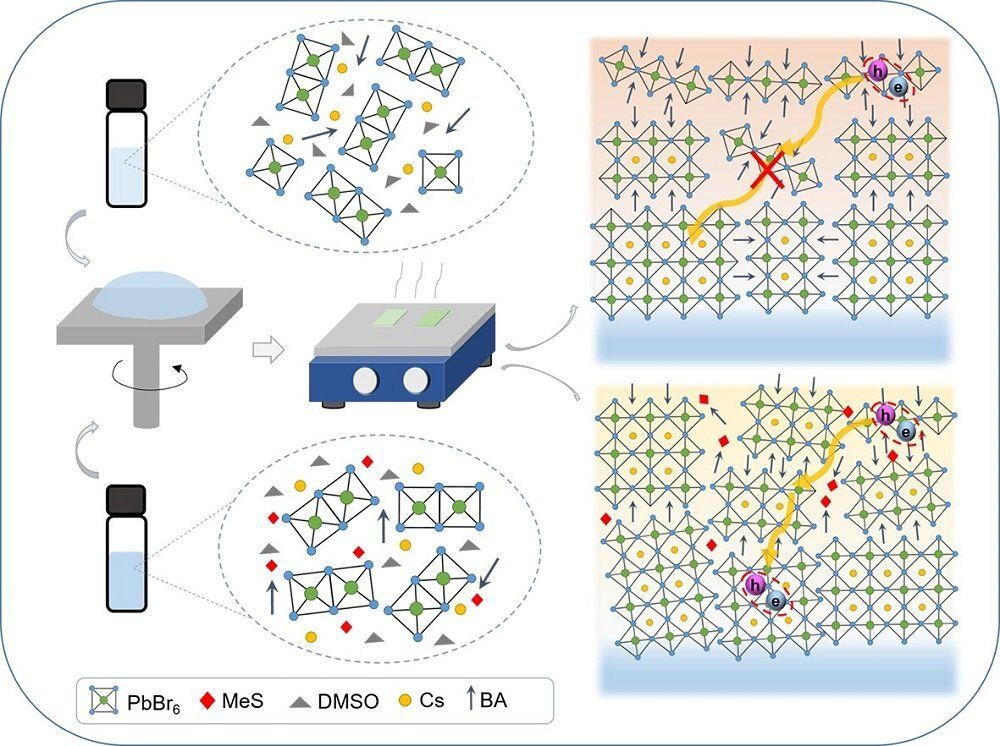 Energy efficient light-emitting diodes (LEDs) have been used in our everyday life for many decades. But the quest for better LEDs, offering both lower costs and brighter colors, has recently drawn scientists to a material called perovskite. A recent joint-research project co-led by the scientist from City University of Hong Kong (CityU) has now developed a 2-D perovskite material for the most efficient LEDs.
From household lighting to mobile phone displays, from pinpoint lighting needed for endoscopy procedures, to light source to grow vegetables in Space, LEDs are everywhere. Yet current high-quality LEDs still need to be processed at high temperatures and using elaborated deposition technologies—which makes their production cost expensive.
Scientists have recently realized that metal halide perovskites —semiconductor materials with the same structure as calcium titanate mineral, but with another elemental composition—are extremely promising candidate for next generation LEDs. These perovskites can be processed into LEDs from solution at room temperature, thus largely reducing their production cost. Yet the electro-luminescence performance of perovskites in LEDs still has a room for improvements.