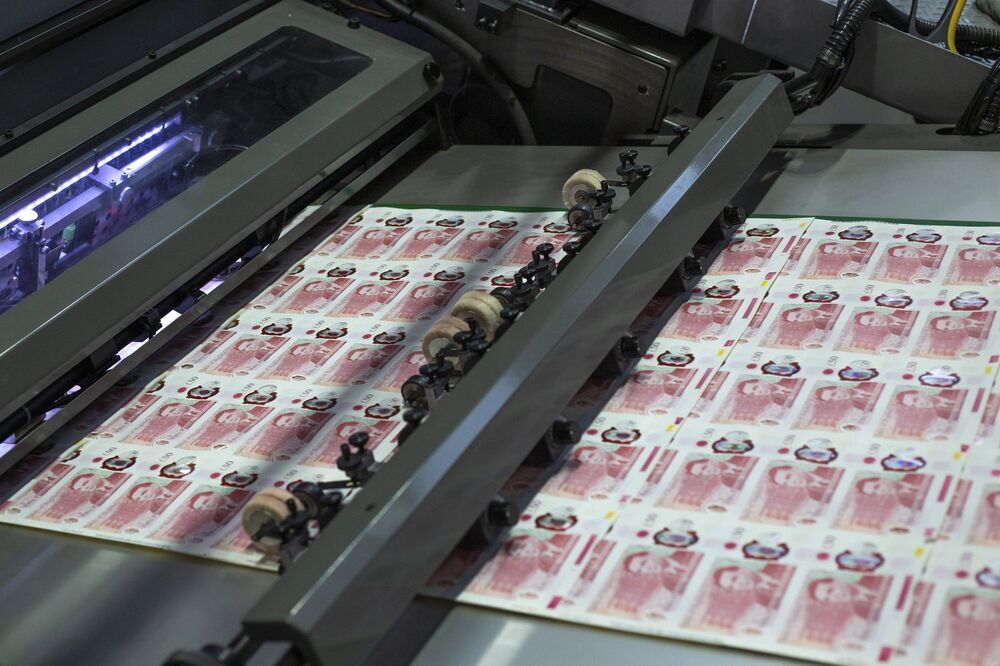 LONDON (AP) — The rainbow flag flew proudly Thursday above the Bank of England in the heart of London's financial district to commemorate World War II codebreaker Alan Turing, the new face of Britain's 50-pound note.
The design of the bank note was unveiled before it is being formally issued to the public on June 23, Turing's birthday. The 50-pound note is the most valuable denomination in circulation but is little used during everyday transactions, especially during the coronavirus pandemic as digital payments increasingly replaced the use of cash.
The new note, which is laden with high-level security features and is made of longer-lasting polymer, completes the bank's rejig of its paper currencies over the past few years. Turing's image joins that of Winston Churchill on the five-pound note, novelist Jane Austen on the 10-pound note and artist J. M. W. Turner on the 20-pound note.