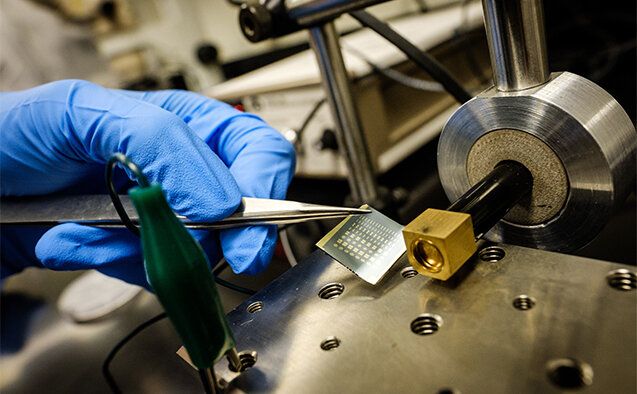 Imagine a foldable smartphone or a rollable tablet device that is powerful, reliable and, perhaps most importantly, affordable.
New research directed by Wake Forest University scientists and published today in the journal Nature Communications has led to a method for both pinpointing and eliminating the sources of instability in the materials and devices used to create such applications.
"In this work, we introduced a strategy that provides a reliable tool for identifying with high accuracy the environmental and operational device degradation pathways and subsequently eliminating the main sources of instabilities to achieve stable devices," said lead author Hamna Iqbal, a graduate student who worked closely with Professor of Physics Oana Jurchescu on the research.