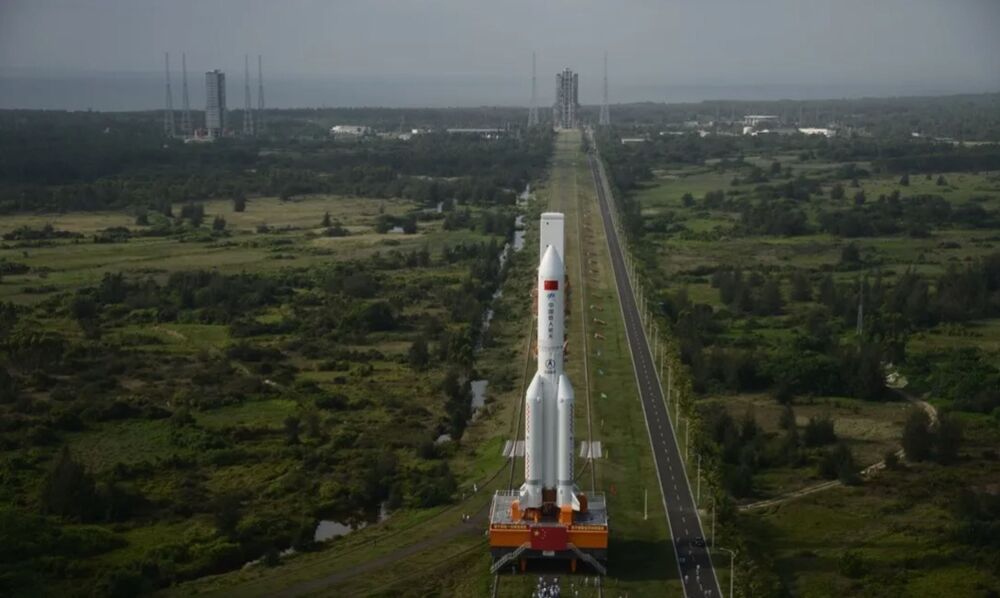 HELSINKI — China is set to launch the first module for its own space station next week after rolling out a Long March 5B rocket at Wenchang spaceport late Thursday.
The 53.7-meter-long Long March 5B is now expected to launch the 22-ton Tianhe space station core module around April 29, although authorities have not officially released a launch time.
The launch will mark the beginning of an intense construction phase for the three-module space station. China plans 11 major launches of modules, cargo and crewed spacecraft across 2021–22.