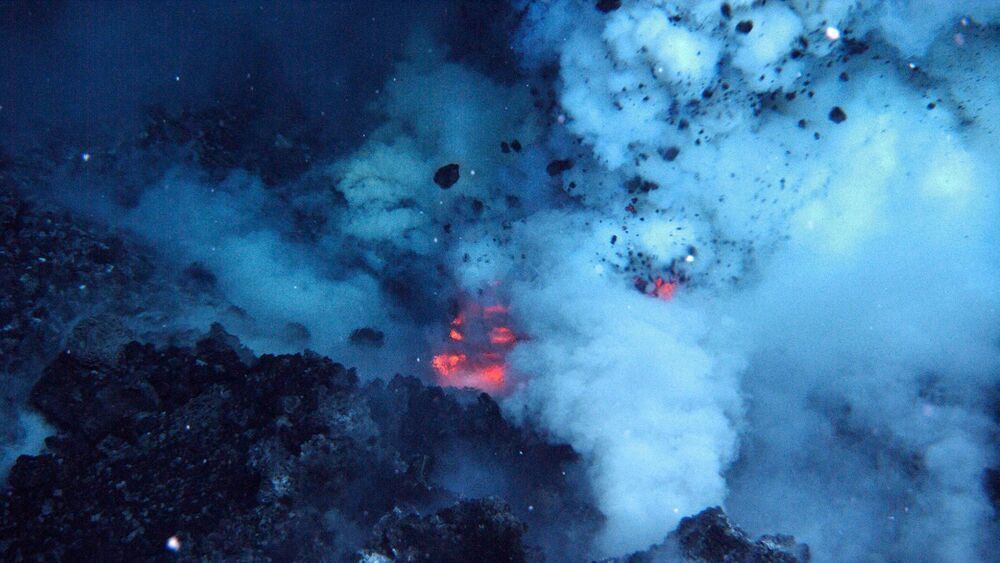 Volcanic eruptions deep in our oceans are capable of extremely powerful releases of energy, at a rate high enough to power the whole of the United States, according to research published today.
Eruptions from deep-sea volcanoes were long-thought to be relatively uninteresting compared with those on land. While terrestrial volcanoes often produce spectacular eruptions, dispersing volcanic ash into the environment, it was thought that deep marine eruptions only produced slow moving lava flows.
But data gathered by remotely operated vehicles deep in the North East Pacific and analyzed by scientists at the University of Leeds, has revealed a link between the way ash is dispersed during submarine eruptions and the creation of large and powerful columns of heated water rising from the ocean floor, known as megaplumes.