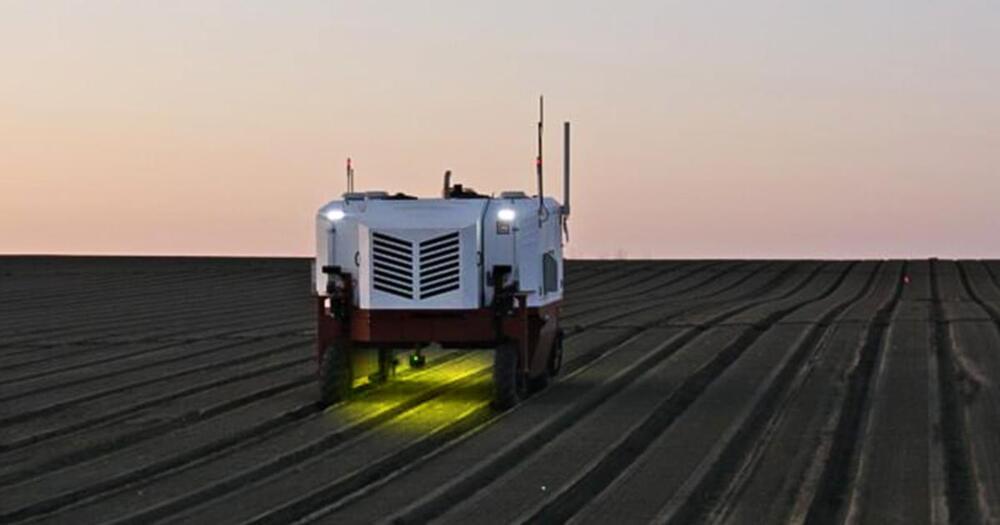 A person can weed about one acre of crops a day. This smart robot can weed 20.
---
Carbon Robotics has unveiled the third-generation of its Autonomous Weeder, a smart farming robot that identifies weeds and then destroys them with high-power lasers.
The weedkiller challenge: Weeds compete with plants for space, sunlight, and soil nutrients. They can also make it easier for insect pests to harm crops, so weed control is a top concern for farmers.
Chemical herbicides can kill the pesky plants, but they can also contaminate water and affect soil health. Weeds can be pulled out by hand, but it's unpleasant work, and labor shortages are already a huge problem in the agriculture industry.