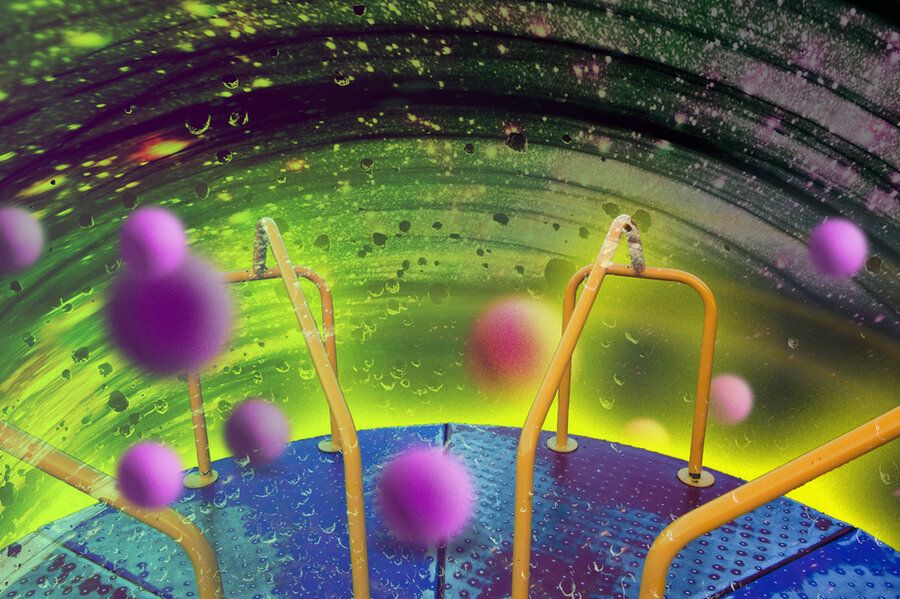 Ultralight bosons are hypothetical particles whose mass is predicted to be less than a billionth the mass of an electron. They interact relatively little with their surroundings and have thus far eluded searches to confirm their existence. If they exist, ultralight bosons such as axions would likely be a form of dark matter, the mysterious, invisible stuff that makes up 85 percent of the matter in the universe.
Now, physicists at MIT's LIGO Laboratory have searched for ultralight bosons using black holes—objects that are mind-bending orders of magnitude more massive than the particles themselves. According to the predictions of quantum theory, a black hole of a certain mass should pull in clouds of ultralight bosons, which in turn should collectively slow down a black hole's spin. If the particles exist, then all black holes of a particular mass should have relatively low spins.
But the physicists have found that two previously detected black holes are spinning too fast to have been affected by any ultralight bosons. Because of their large spins, the black holes' existence rules out the existence of ultralight bosons with masses between 1.3×10-13 electronvolts and 2.7×10-13 electronvolts—around a quintillionth the mass of an electron.