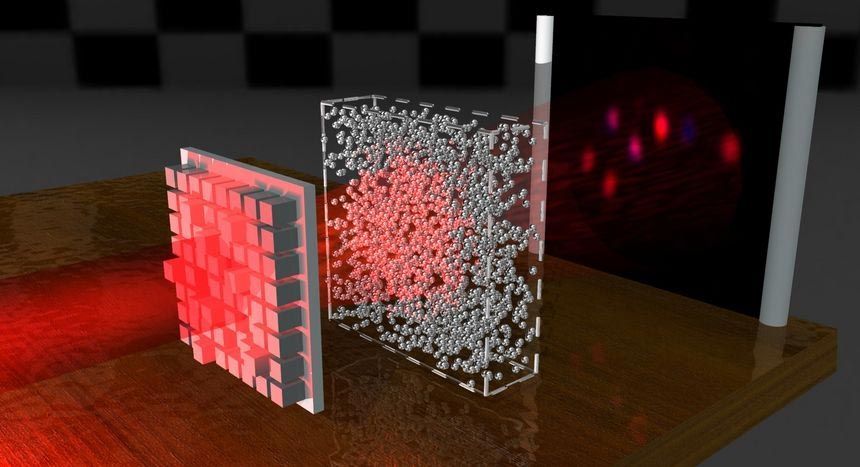 Researchers at Utrecht University and at TU Wien (Vienna) create special light waves that can penetrate even opaque materials as if the material was not even there.
Why is sugar not transparent? Because light that penetrates a piece of sugar is scattered, altered and deflected in a highly complicated way. However, as a research team from TU Wien (Vienna) and Utrecht University (Netherlands) has now been able to show, there is a class of very special light waves for which this does not apply: for any specific disordered medium – such as the sugar cube you may just have put in your coffee – tailor-made light beams can be constructed that are practically not changed by this medium, but only attenuated. The light beam penetrates the medium, and a light pattern arrives on the other side that has the same shape as if the medium were not there at all.
This idea of "scattering-invariant modes of light" can also be used to specifically examine the interior of objects. The results have now been published in the journal Nature Photonics.