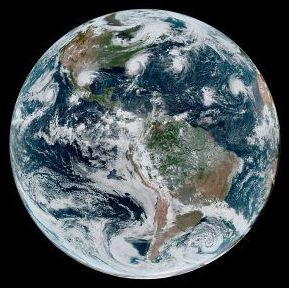 Rees explained how his astronomy background meshes with his concern for humanity's fate:
People often ask does being an astronomer have any effect on one's attitude toward these things. I think it does in a way, because it makes us aware of the long-range future. We're aware that it's taken about 4 billion years for life to evolve from simple beginnings to our biosphere of which we are a part, but we also know that the sun is less than halfway through its life and the universe may go on forever. So we are not the culmination of evolution. Post-humans are going to have far longer to evolve. We can't conceive what they'd be like, but if life is a rarity in the universe, then, of course, the stakes are very high if we snuff things out this century.
Bottom line: From nuclear weapons to biowarfare to cyberattacks, humanity has much to overcome. Martin Rees and Frederick Lamb discuss the obstacles we face as we look forward to humanity's future on Earth.