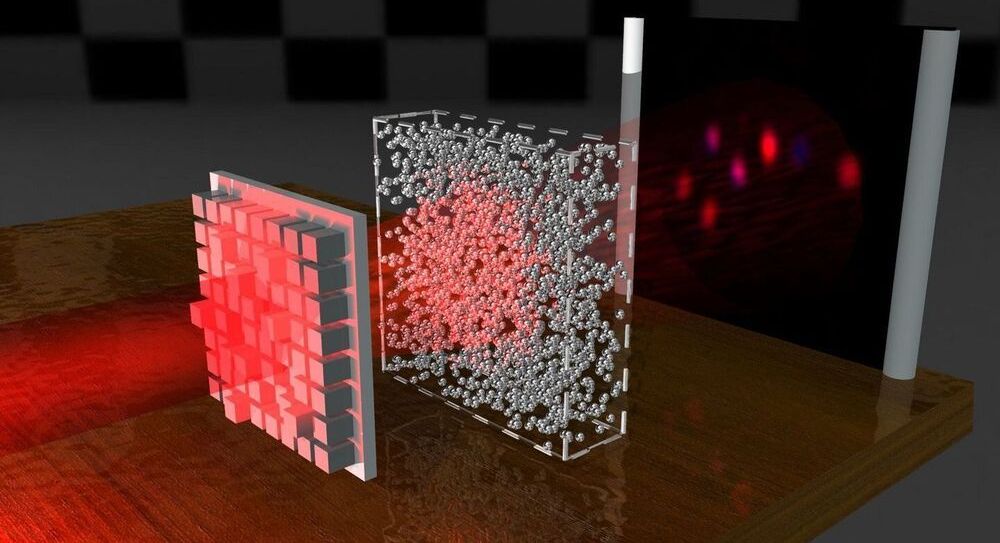 This method of finding light patterns that penetrate an object largely undisturbed could also be used for imaging procedures. "In hospitals, X-rays are used to look inside the body—they have a shorter wavelength and can therefore penetrate our skin. But the way a light wave penetrates an object depends not only on the wavelength, but also on the waveform," says Matthias.
---
Why is sugar not transparent? Because light that penetrates a piece of sugar is scattered, altered and deflected in a highly complicated way. However, as a research team from TU Wien (Vienna) and Utrecht University (Netherlands) has now been able to show, there is a class of very special light waves for which this does not apply: for any specific disordered medium—such as the sugar cube you may just have put in your coffee—tailor-made light beams can be constructed that are practically not changed by this medium, but only attenuated. The light beam penetrates the medium, and a light pattern arrives on the other side that has the same shape as if the medium were not there at all.
This idea of "scattering-invariant modes of light" can also be used to specifically examine the interior of objects. The results have now been published in the journal Nature Photonics.
An astronomical number of possible wave forms
The waves on a turbulent water surface can take on an infinite number of different shapes—and in a similar way, light waves can also be made in countless different forms. "Each of these light wave patterns is changed and deflected in a very specific way when you send it through a disordered medium," explains Prof. Stefan Rotter from the Institute of Theoretical Physics at TU Wien.